1970 Austin Mini Jem Kit Car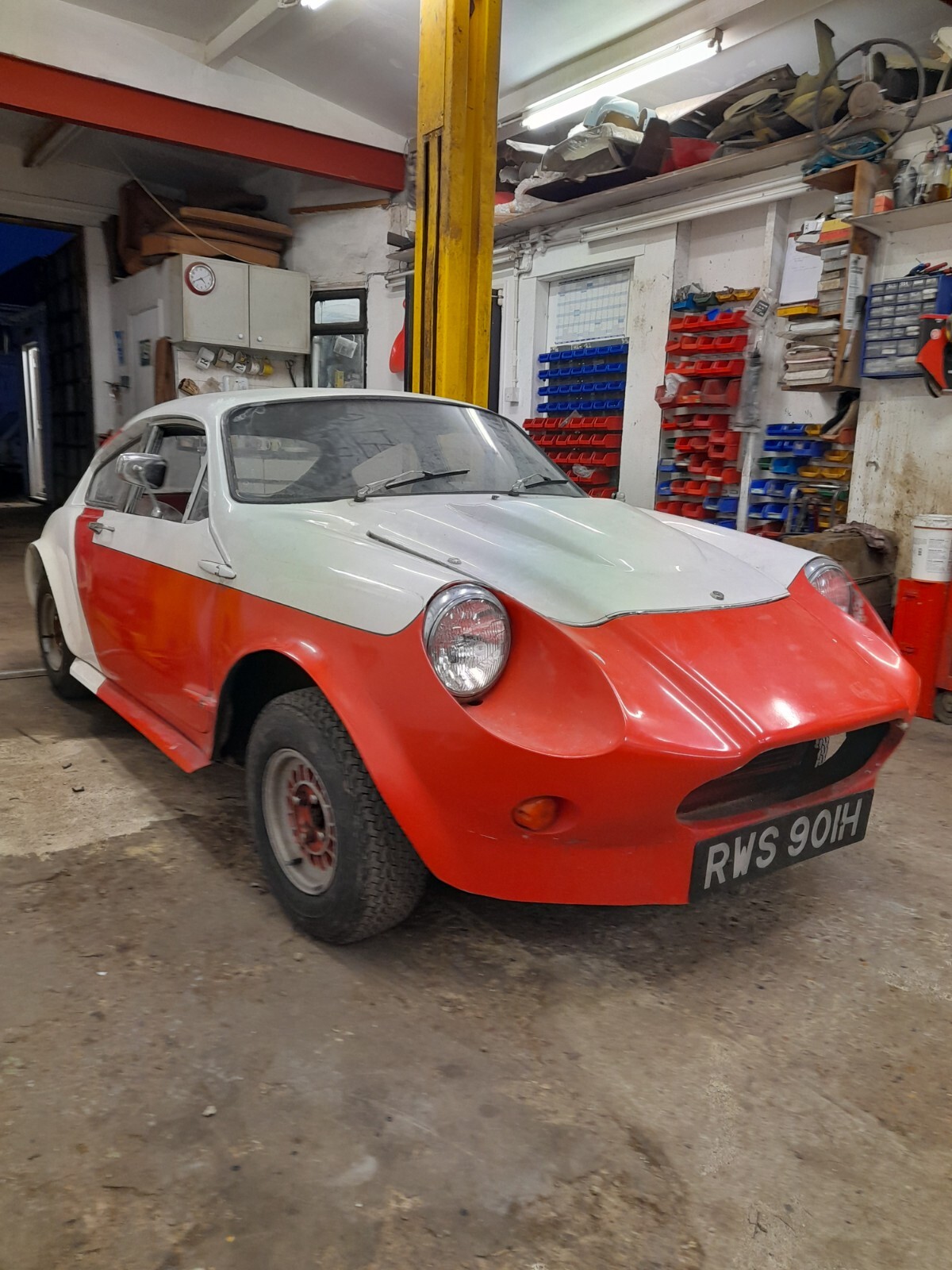 Classic Mini Kit Car.
Mini based running a 1000cc engine and the engine does indeed run stood for 30 years, rescued from a garage in Northumberland. Needs all things rubber fuel lines, engine service items, brake master and clutch master cylinders slave cylinder and wheel cylinders brake pipes, has drums all-round. GRP construction utilising both front and rear subframes with rubber cone suspension. Very spacious interior very low to the ground and enough space in the rear for a large German shepherd dog – our Lola loves it! it's a project, body in good order, paintwork presentable but no holes or rot. Very usable and worthwhile project but needs brakes battery, tank needs replacing, exhaust etc plus basic MOT Type stuff like wipers washer lights check and fix horn etc.