1970 Fiat 500 Abarth 595 Evocation 650cc Full Resto Disc Brakes Sport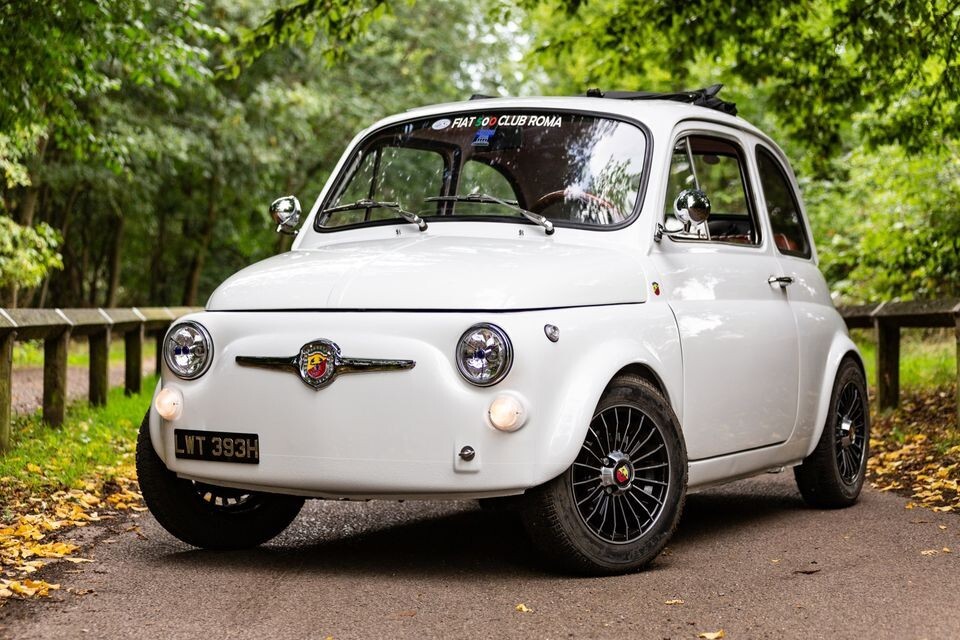 1970 CLASSIC FIAT 500 – 595 ABARTH EVOCATION
FRESHLY RESTORED (SANDBLASTED – BARE METAL RESTO)
FULLY REFURBISHED 650cc ENGINE WITH POWER AND REALIABILITY IMPROVEMENTS
SYNCHRO TRANSMISSION
NEW ACCESSORIES FITTED
NO EXPENSE SPARED TO MAKE IT UNIQUE AND DRIVEABLE
NO PREVIOUS DAMAGE
This classic Fiat 500 (595 Abarth Evocation) has been refurbished from top to bottom with a fully comprehensive, bare-metal, no expense spared restoration. This included body (sandblasted and coated in the original, Abarth period correct Fiat Bianco 233), and engine: a 650cc fuelled by a double-bodied Weber (from period-correct Alfa Romeos) paired with a synchro transmission. The "Record Monza" single-pipe (period correct) exhaust system sounds incredible both at low- and high-revs. An OEM "Cav Mac" aluminium rocker cover has been added to improve the oil cooling system. A yellow Abarth "Shell" oil filler cap seals the engine bay and gives it contrast vs the white body.