1970 Fiat 500L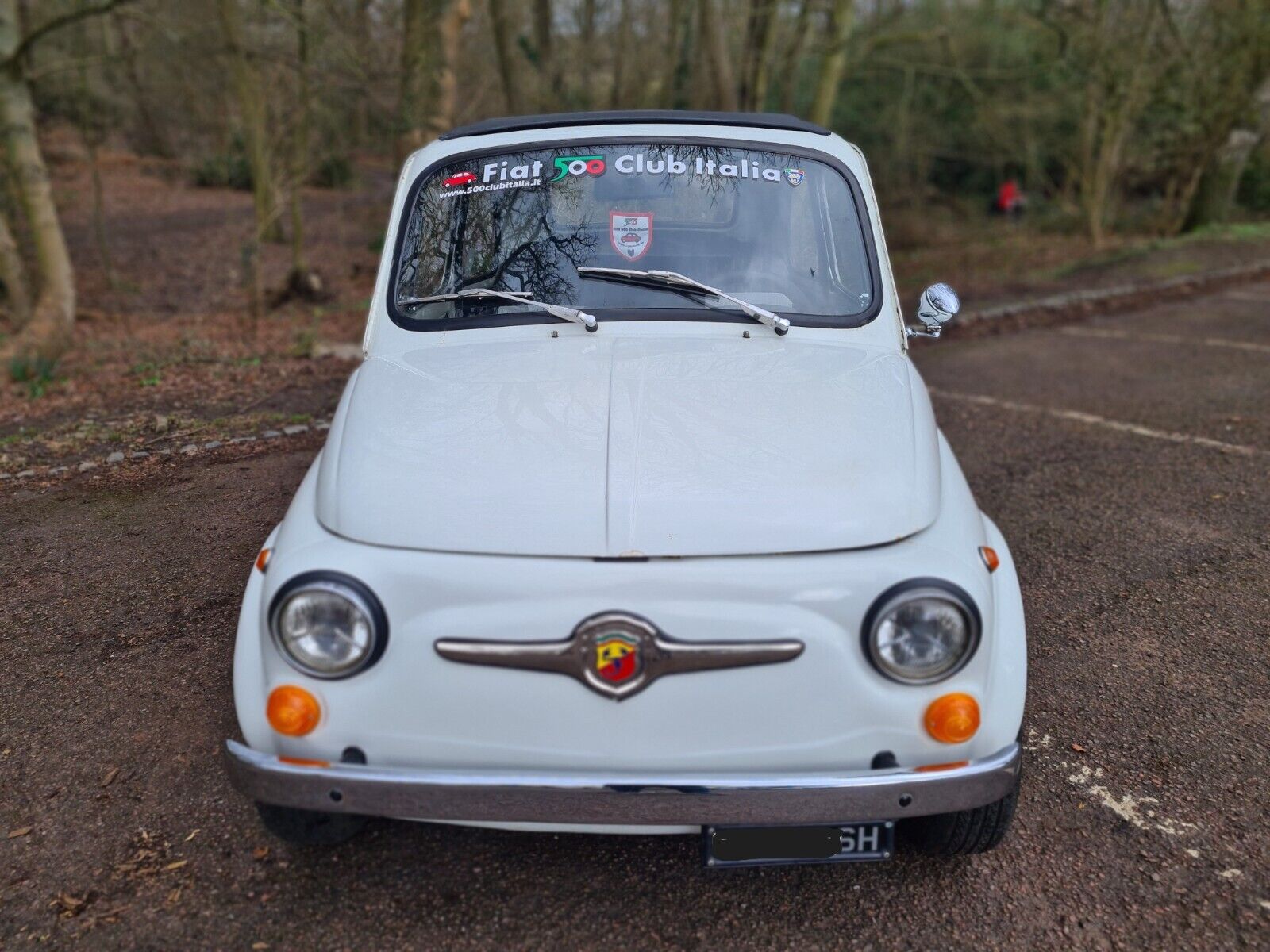 Welcome to the auction for Santino! We are selling our first personal use 1970 Fiat 500L Santino. We decided to sell because we need to make space for more imports. We bought Santino last summer from Sicily, and it had been sitting in a garage in the suburbs of London for two years. It was never registered in the UK and still had its Palermo registration.
We were looking for a decent 500, but they were all expensive. Then Santino came up at a bargain price. However, there was a reason for the low price. The gears were crunching and the brakes were binding, but we managed to drive it home for 50 miles.
We spent months trying to get the retrofitted 126 engine running properly. Someone had done a poor job back in Sicily, and that's why it had been sitting in a garage for two years. We finally got the engine running great, and it pulls like a train. The sports exhaust that was fitted makes it a bit loud, though.
The bodywork needs repainting if you are particular. It had a paint job in the past that wasn't of the best quality, but it still buffs up nicely. I bought a new engine lid and an engine mount panel, which were sprayed the original color.
We've spent a lot of hard work and money on the parts you can't see. The engine, which is a 650cc from a Fiat 126, has had a lot of work done, and the brakes and clutch have been replaced. He's now safe to drive, but he will eventually need welding on the floor, which is a common issue with these cars. You can purchase a floor repair kit for £50. I've had two quotes on the welding work, and it comes in at around £500.
I've been using Santino at least twice a week for trips into central London and further afield, and he runs extremely well and still puts a smile on my face. We are being as transparent as possible, and if you have any questions, just ask! He's usable as is, and that's the important thing.
Santino is now UK registered, and we have done many works on it, including a new clutch, new front brake drums, new front brakes, new rear engine mount panel and boot lid, new indicators, new belt, new fuel filter, new spark plugs, new air filter, and a refurbished carburetor (original). New hoses and locks were also fitted, and we replaced the front brake drums and bearings. We've spent many man-hours on this car.
Please let us know if you have any questions!