1970 Morris Minor (Archie) 1098cc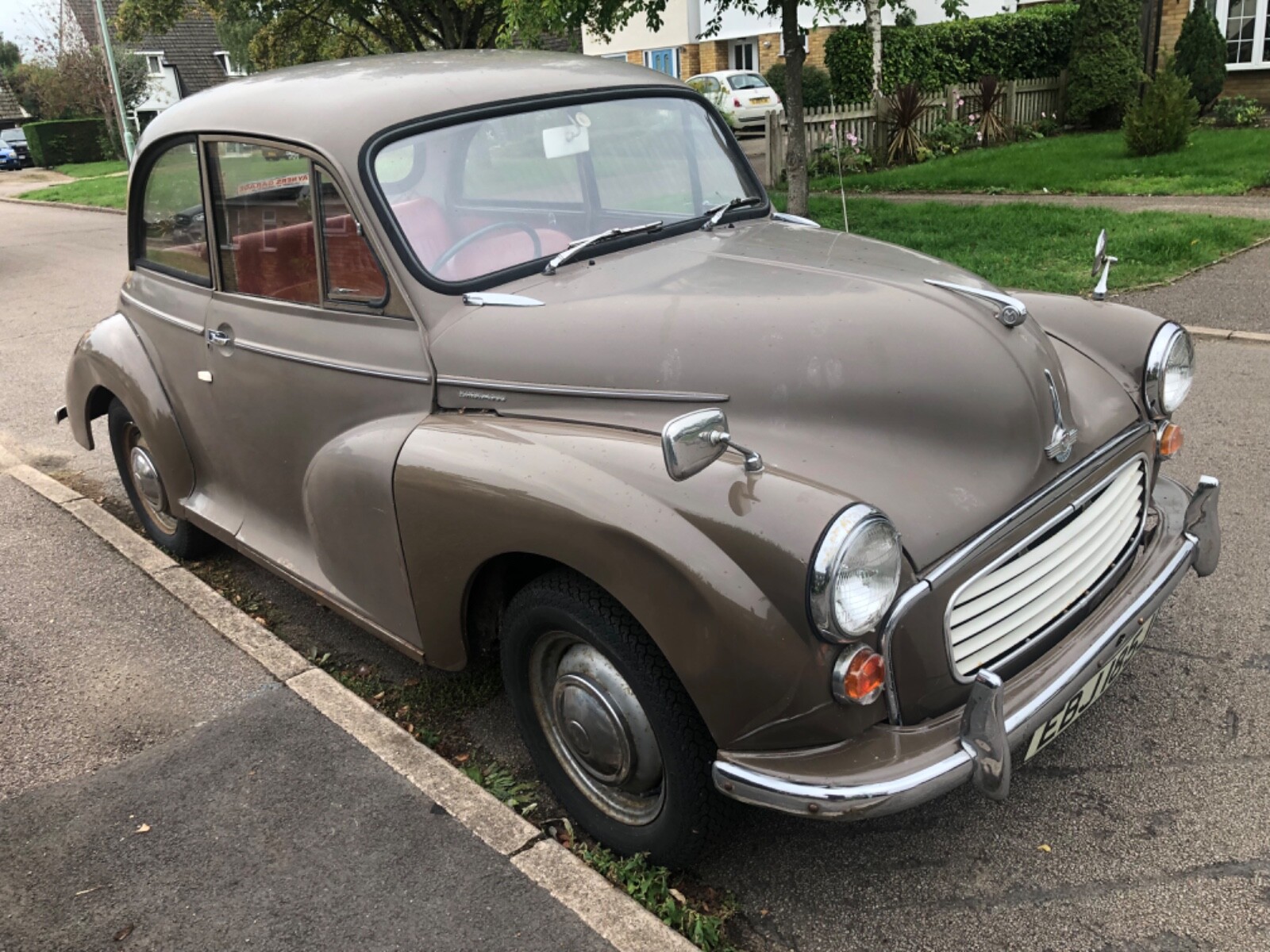 Hello, thanks for looking.
Ok so here we go – Up for auction is Archie (as named by the previous owners, I promised to keep it).
First UK registered august '70, so quite late on in minor terms. Only 4 previously registered keepers to myself, which in 50 odd years I don't think is bad at all. Standard 1098cc lump/ manual. 2 door saloon, I always preferred the look of 2 doors over 4 doors. And all in a classically 1970s brown (well, shades of it).
Obviously with the age it's MOT exempt and historic tax on the V5.
Odometer reads 63,613 – I suppose it could be 163k, but looking at the handful of bills for servicing etc from the previous owners I think it's genuine.