1970 Pontiac Ram Air 400 Trans Am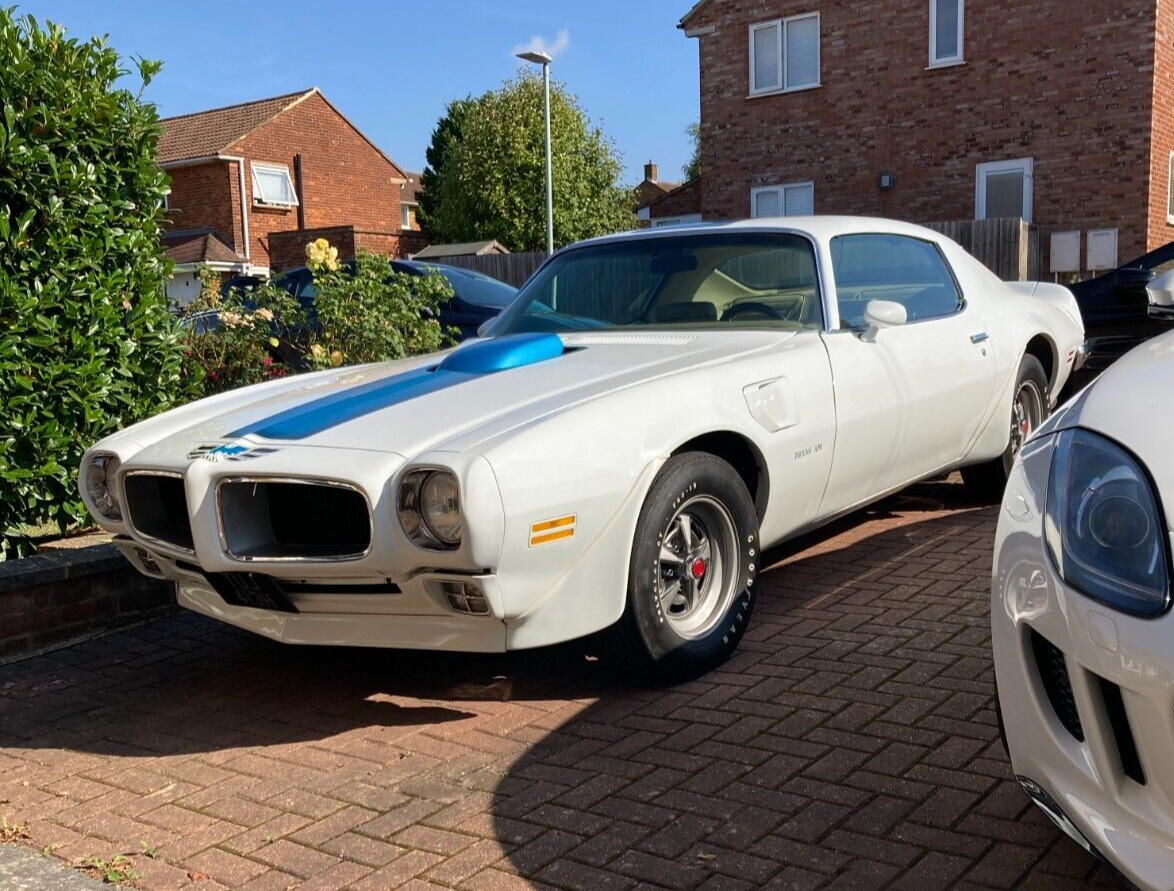 1970 Pontiac Ram Air 400 Trans Am
This is a description of a 1970 Pontiac Trans Am Ram Air111 that has been meticulously restored with attention to detail and originality. It has 79,000 original miles and is the first of the 2nd Generation F-Body 400 cubic inch with TH400 Auto 3 speed. There have only been two previous owners in the US, with the latter undertaking a 7-year restoration finished in 2019 at a huge cost.
The car is a stunning total numbers matching vehicle including the engine, gearbox, axle, carburettor, alternator, and distributor, and is factory original specification, even the exhaust manifolds are the ones it had when it left the factory. The correct Shaker hood is fully functional, which only the early cars had and was deleted to reduce noise and power on later years.
The car was totally stripped of every part and rebuilt with every part being carefully restored to factory fresh condition or replaced using the best reproduction parts available. This is the seller's own personal import that was purchased in February 2021. It has been MOT'd and everything has been done to meet UK regulations. All taxes and duties have been paid, all paperwork is available to prove it, and it is properly registered with the DVLA. All owner's booklets, build sheets, protector plate, and old titles are present, and there are 3 sets of keys.
The car has been checked over and set up by the legendary Robin Gray at Autopontiac, who also carried out a service that included oils and axle/diff oils, new plugs, filter, etc. While he had the car, Robin carried out a proper appraisal/valuation, at £65k, and he commented on how fantastically original she was and rare to find. All the owner's booklets, manuals, and original build sheet, protector plate, and spec sheet are present.
The car is totally rust-free, and the underside is a sight to behold when on a ramp. It is painted in the factory correct red oxide, not undersealed like many out there hiding repairs or rust. It is detailed with all correct tags and markings as it would have rolled off the factory floor. The paintwork is fantastic in factory correct Polar White. The interior is an unusual and rare color of Sandalwood and has been nicely restored using some original hard-to-find parts and new reproduction parts. The headlining, door cards, carpet, and seat covers have all been replaced along with better soundproofing to the floor and firewall. Everything works as it should except the original radio, which the seller has not tested and could possibly be repaired or even a fuse. Also, the small time clock isn't working, which is very common.
The seller has had a genuine factory original new old stock shifter cable fitted as engaging Park wasn't always possible. Robin also fitted a reproduction correct washer pump as the original wasn't working, and a modern one was installed to pass the MOT so that was changed over to the correct part. The seller even has a full set of new factory spark plugs for extra originality.
The car drives very well and handles great with no issues. It has power steering and adjustable tilt steering, power disc brakes, which were standard on Trans Am, and the all-important 12-bolt Posi traction rear axle. The boot/trunk is also in great condition with the correct space saver, jack, and even an inflation gas cylinder still full and pressurized. All cabin interior lights work. The seller also has a second set of Rallye wheels in excellent condition complete with beauty rings and nice BFG tires if the factory wheels and fantastic period-correct wheels and tires wish to be saved for shows, etc. There is a load of paperwork and bills over $30k in