1970 Triumph Herald 13/60 Convertible 1300cc Lovely Classic Car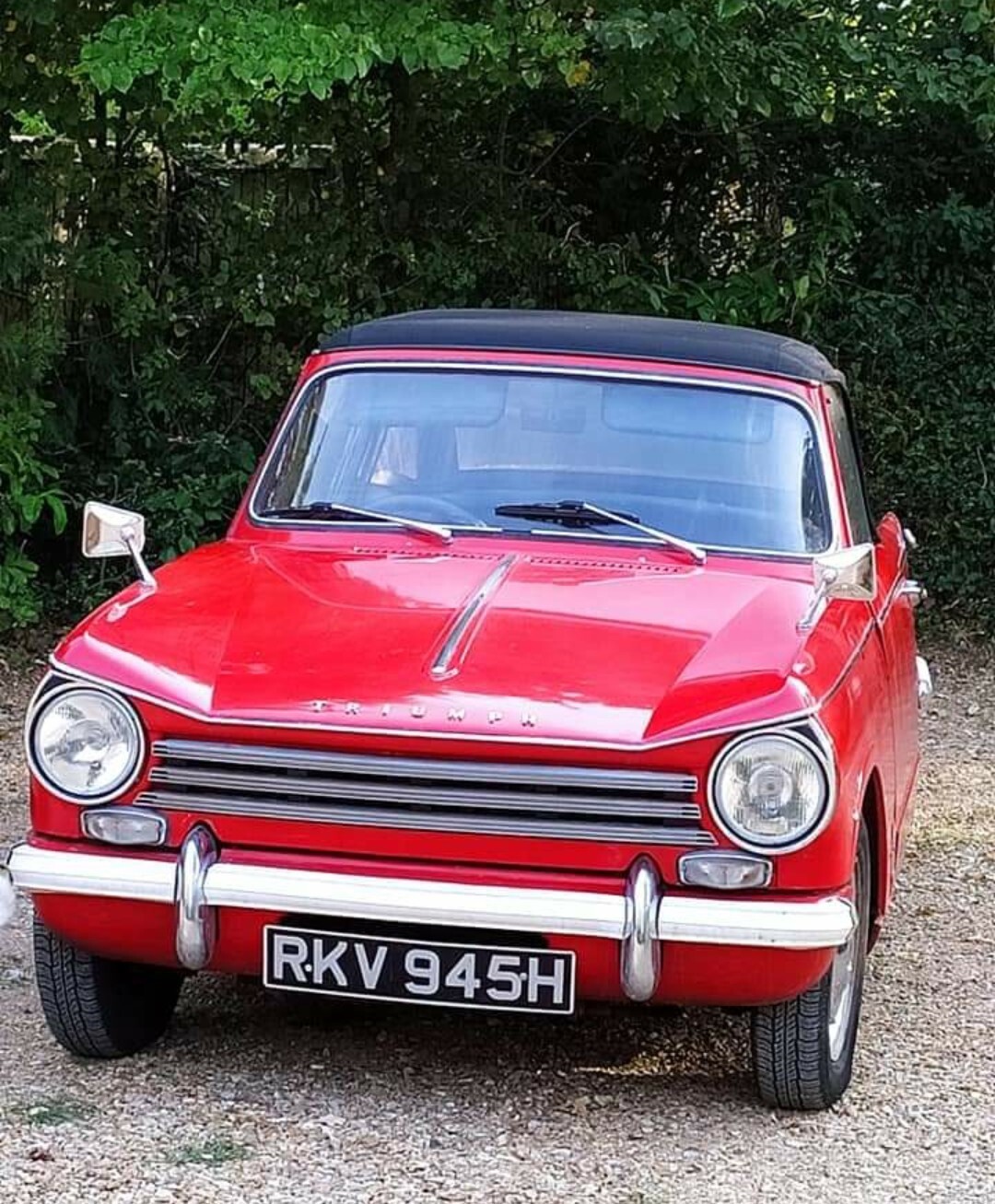 On offer is my genuine 1970 Triumph Herald convertible.
It has been in the family for over 20 years date of first registration 22 05 1970 not as detailed in the advert but I could not change this, and I have had the car checked over and any safety works addressed including replacement of perished structural rubbers.
Replacement of the points with 25D/45D electronic ignition fitted for better starting.
New coil, recent battery replacement vittess dash fitted with additional dials and rev counter and 12-volt outlet
new steering rack, undersealed, replacement working heater full overhaul and service in 2020.
I have a box of spares and original parts that come with the car and I have new seals for the door windows.
The car runs and drives well and is very economical and of course being an historic car is tax and MOT exempt. That being said this is a 52-year-old car and is not a modern car and should not be considered as such.
lots of receipts from rimmer bros for the replacement parts.
There is a hole in the passenger floor pan that needs sorting there is a slight split in the window on the roof show in the pictures.
The doors do need adjusting so they can close and align better.
The car needs to be taken on by someone with more time to enjoy and cherish it. You should try to see before you bid.
Only established ebayers please. cash or bank transfer on collection sorry no returns.
tonneau cover and small cover included.