1972 BMW 1602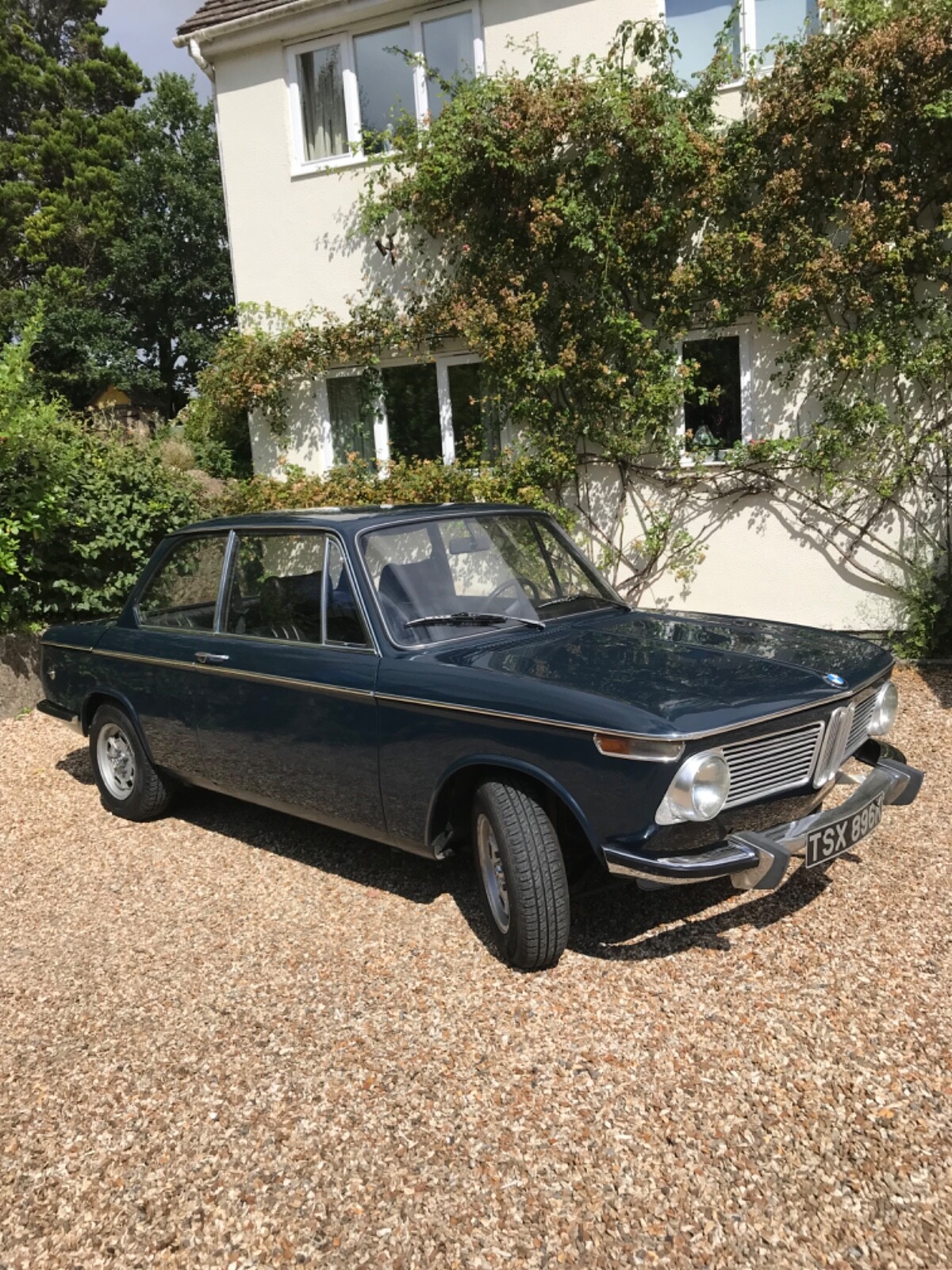 I bought this superb car in the summer 2021 during a holiday in Genoa (Italy). It was for sale in a garage and looked very nice. I booked a test drive and liked it even better but when the mechanic put it on the lift to show the near-immaculate underbody condition, I had to buy it. I am not an expert but couldn't see any welding or repair and the sills were perfect. The Anglo/Italian communication was not great but I understood that the car was from a local customer and had it completely stripped down and re sprayed 3 years ago and then refitted with new:
-front and rear windscreen rubber and trim
-brake pipes
-tyres
-headlining, seat covers and carpet
-exhaust
-rear bumper
In my ownership I spent £ 2000 on:
-new waist line chrome trim
-new inside door panel
-new rear bumper rubber
-rechromed rear lights trim and front bumper corners
I also serviced it recently and dismantled and reconditioned the heater box/fan.
The car is very nice to drive with a free revving 1.6 engine, gear box, clutch, brakes all OK. It also comes with original BMW period alloy wheels (not copies).
Bad points: clock, rear demister and screen wash not working, 2 small paint chips on the bonnet side and 1 small rust bubble on the bottom of the RH door and 1 on the boot lid, both hardly visible.