1972 Fiat 500 Coral Red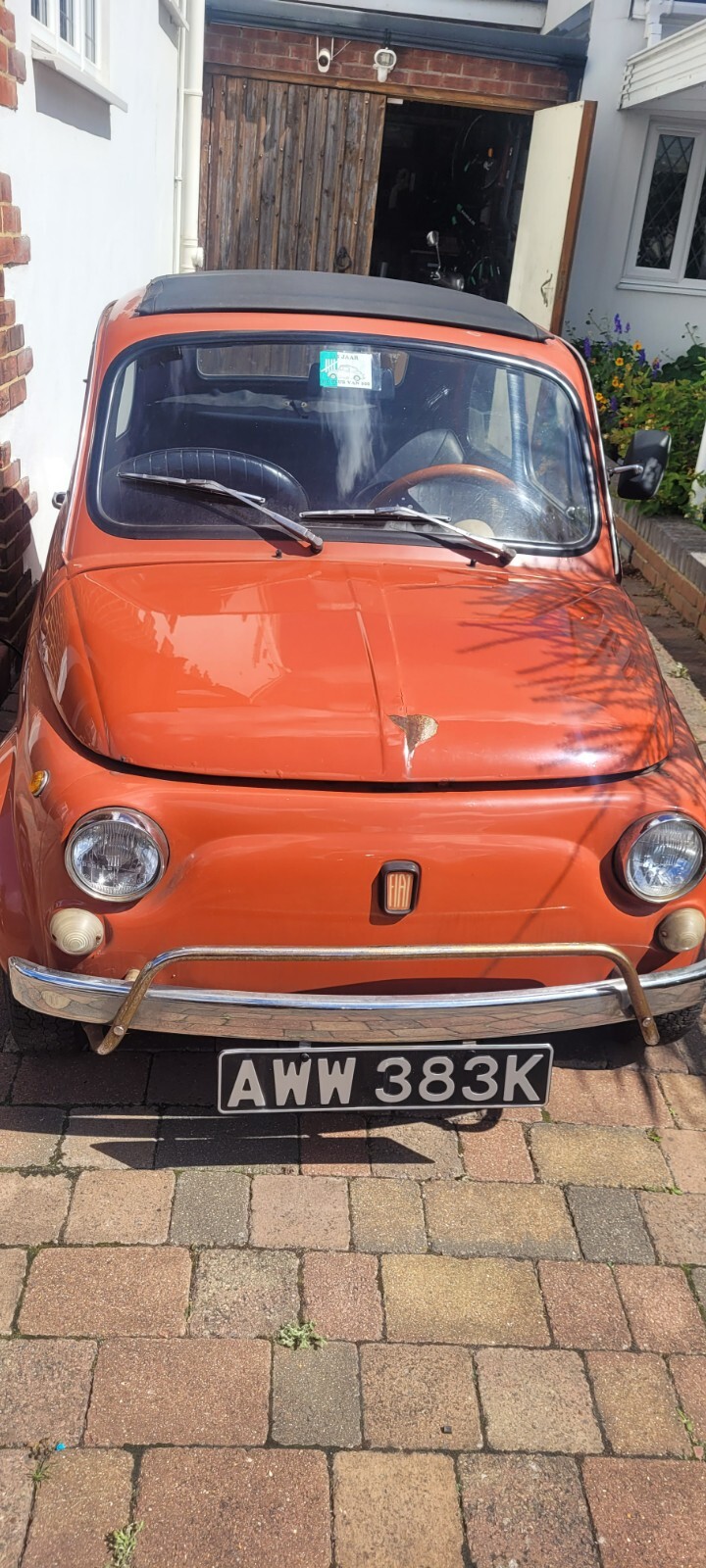 Much loved Fiat 500 1972. My wife and I own it since 1995.
We had many nice classic car tours. But we have not used it much the past 15 years. Engine has less then 2000 km since it had a complete car engine overhaul.
We simply don't have the time and space to keep it.
Last time my wife used it she had a small incident and one door and the front panel is damaged, still possible to drive .
I have the new panel but never had time to have it fixed. By now the car has a bit of rust everywhere.
We will be sad to see it leaving our family but we rather have somebody else enjoy our loved 500 then have it rust away.