1972 Ford Ranchero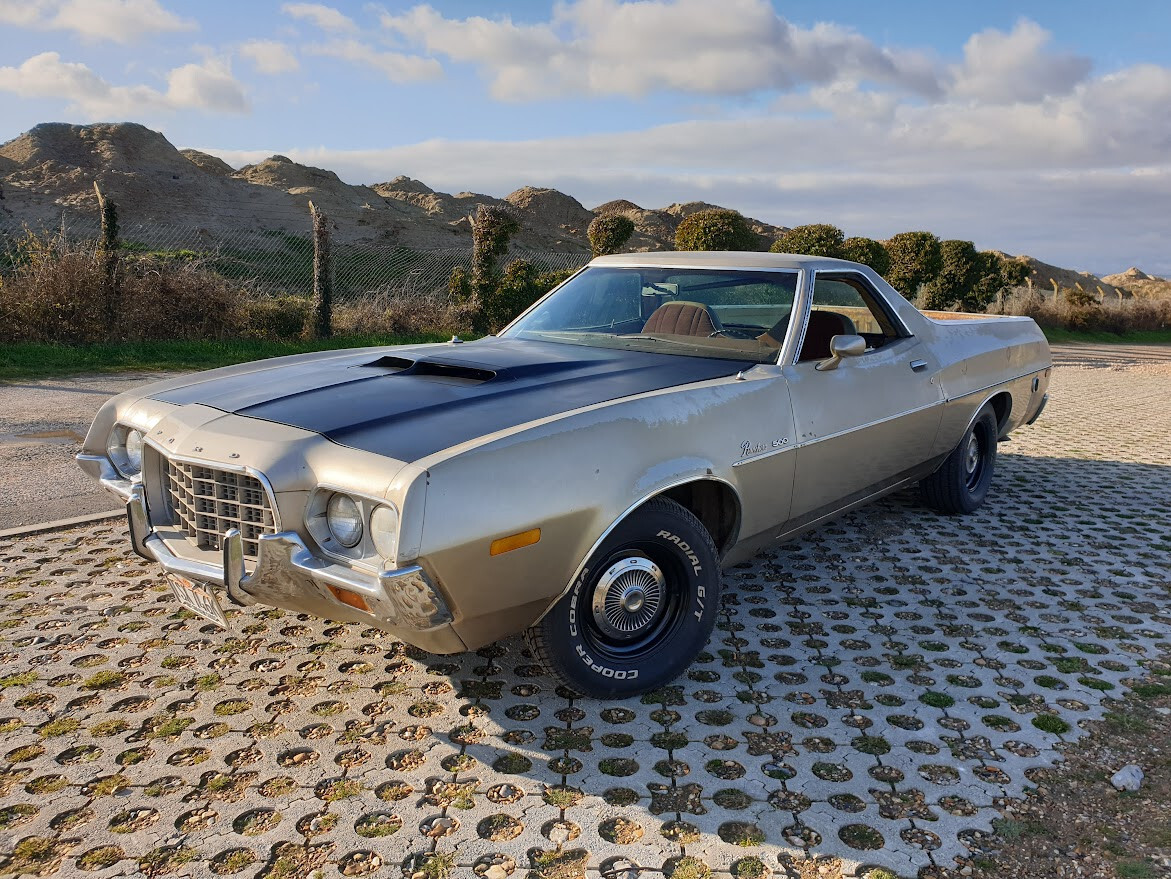 For sale is a 1972 Ford Ranchero 500, with a 351 Cleveland V8 engine and a C6 automatic transmission. The car is tax and MOT free, and has been imported and UK registered in the last couple of years.
This Ranchero 500 is an excellent, reliable driver that can be driven anywhere. It features a GT hood and the bodywork is in very good condition, with only a few bubbles under the original patina paintwork. The underside of the car is also in excellent condition, and the bed is in great, used shape. The tailgate works as it should.
A new carburetor has been fitted, and a new heater matrix has been installed. Everything works on the car, except for the fuel gauge which is a bit temperamental due to a bad earth, which may be investigated at a later time.
Overall, this is a great-looking muscle truck with a unique, one-year-only front end.
Listing expires: 26-03-2023