1972 MGB GT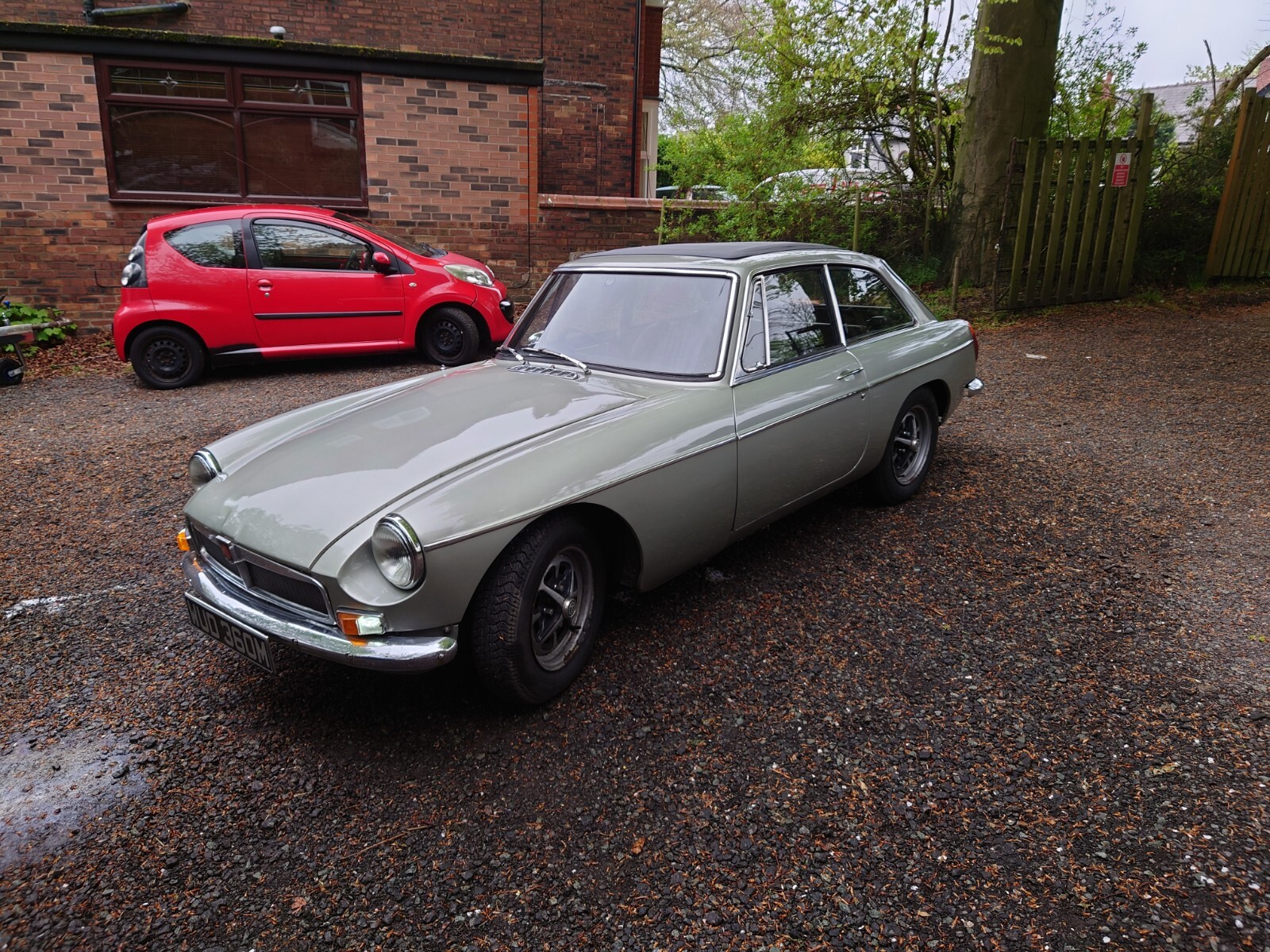 MGB GT LE with 40k miles
This little MG has had loads of work done and is in great condition with no stone left unturned with it, unfortunately I am immigrating to Denmark and this little treasure needs to go. If you know what you are looking at then I don't need to go massively in depth so I will give an overview of good and bad points on the car.
Good bits:
MOT and Tax Free.
Webasto sunroof (that doesn't leak surprising I know)
New brakes fitted.
New interior and soundproofing.
Seats completely retrimmed.
New seatbelts.
New carpet set.
Wire wheels present for conversion.
Bluetooth stereo fitted.
New Lucas switches throughout.
New oil cooler and braided stainless lines.
New pan air filters.
New upgraded heater core.
New upgraded heater motor.
New coolant hoses all round.
Engine deep service.
New valve stem seals.
Head pressure tested and valves seated.