1976 Mgb V8 Roadster Chevrolet Powered Running Driving Project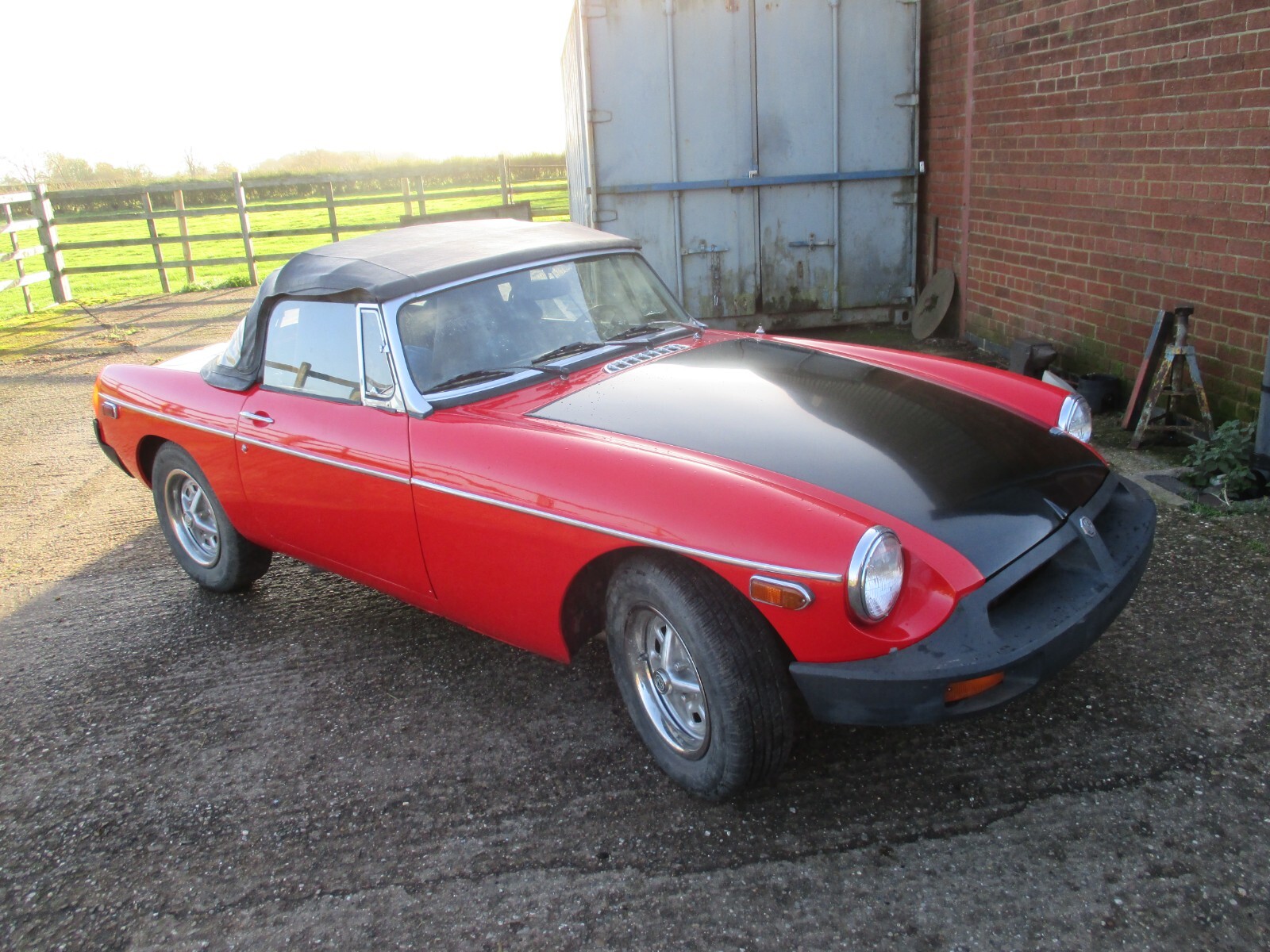 MGB ROADSTER / CONVERTABLE
1976
FITTED WITH A CHEVROLET V8 ENGINE
THIS IS A CLASSIC RUNNING DRIVING PROJECT,WHICH RUNS WELL AND NEEDS TIDYING.
WE PURCHASED THIS CAR PRE LOCKDOWN IN CANADA THE PREVIOUS OWNER DROVE IT 675 MILES FROM BRITSH COLUMBIA TO OUR STORAGE .
UNFORTUNATLLY DUE TO LOCKDOWN AND VERY LOW TEMPERATURES WHEN IT ARRIVED IN THE UK WE FOUND THAT THE CHEVY 307 V8 HAD AN EXTERNAL CRACK IN THE BLOCK SO WE REMOVED IT AND FITTED A CHEVY 305 V8 WHICH RUNS FANTASTIC
THIS IS AN ORIGINAL 4V MOTOR WHICH HAS BEEN FULLY SERVICED AND HAS A BRAND NEW EDELBROCK 600CFM CARB FITTED.THE CAR HAS NOT HAD ANY TRANS TUNNEL MODS
THE MOTOR IS MATED TO 3 SPEED TH350 TRANSMISSION.
THE CAR RUNS AND DRIVES NICE,THE STEERING IS NICE AND LIGHT.THE FRONT COIL SPRINGS HAVE BEEN UPRATED.