1976 Triumph TR7 2 Litre Manual FHC Speke Built Car Wide Arches Low Mileage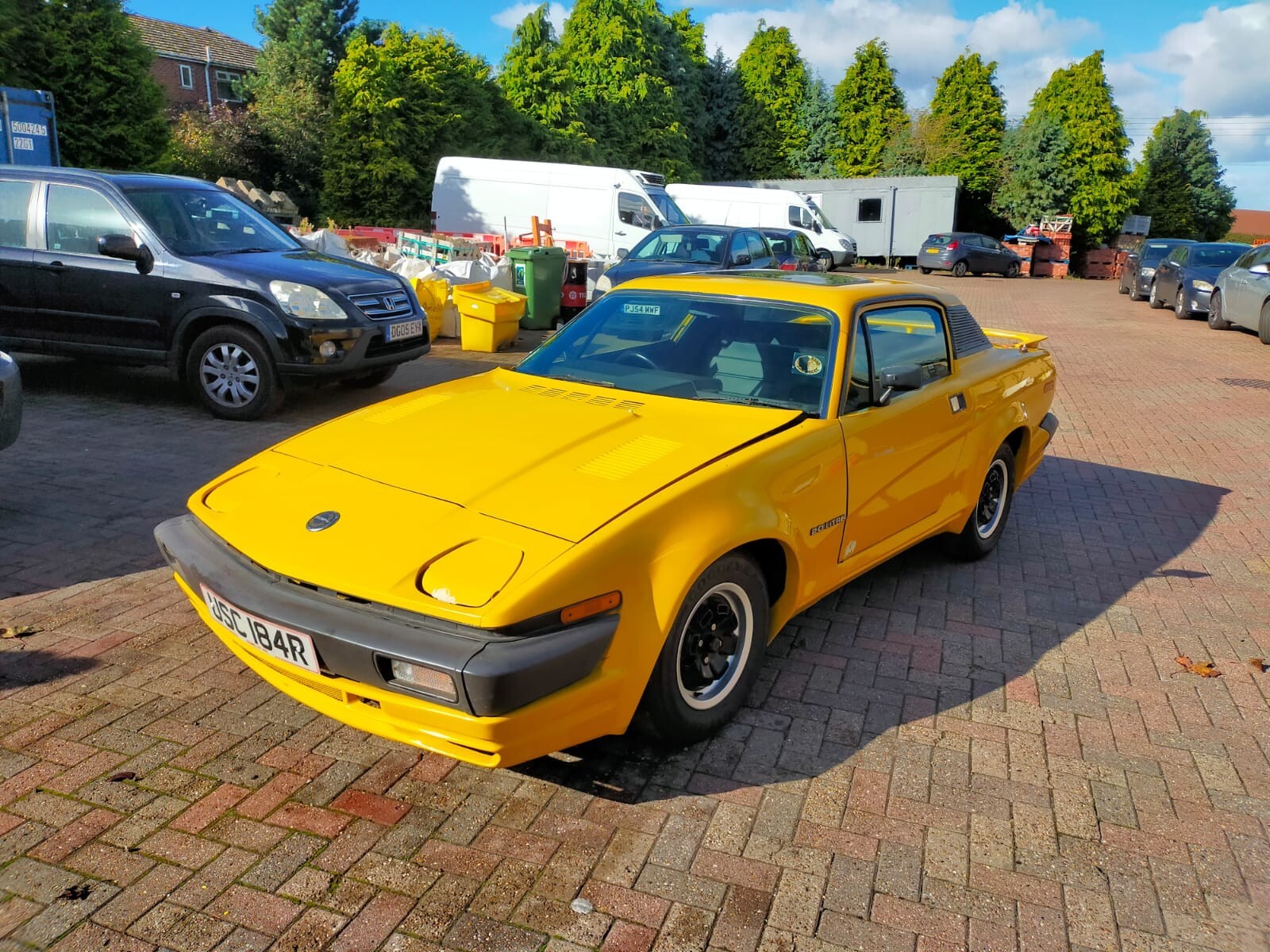 1976 Triumph TR7 2 Litre Manual FHC Speke Built Car Wide Arches Low Mileage

For sale is a 1976 Triumph TR7 2-liter, manual transmission, FHC, Speke-built car with wide arches and low mileage of approximately 78,000. Although it is currently a non-runner and needs more than a weekend's work to complete, the car is in decent overall condition with no rot. It does require some welding in small areas.
The wide arches were grafted onto steel panels and appear to be a professional job with no filler or paint cracks. The interior is currently stripped out to show small areas in the footwells that need repair, but the rest of the floor, sills, and boot floor are solid. The door bottoms are bubbly but solid, and the fuel filler panel under the rear window is corroded.
The car was running before, as seen in videos, but there is likely an electrical fault as it is currently not firing. Unfortunately, I do not have the time to investigate. The wiring will need tidying as the car was previously fitted with an alarm/immobilizer system, which was removed before I bought it.
The brakes and tires are good, and it is a nice car that will make an excellent classic. Prices on these are going up, so grab a bargain quickly. I have tried to be honest about the work required, but it is far too good to scrap. I paid £2,500 18 months ago but am losing storage, so I must sell before the end of March.
A non-refundable deposit of £200 is required at the end of the sale, and the collection will have to be arranged by the buyer. Thank you for looking, and please feel free to ask any questions. Cheeky offers will be listened to, but not stupid ones.