1977 Land Rover Series 3 109″ Hardtop Petrol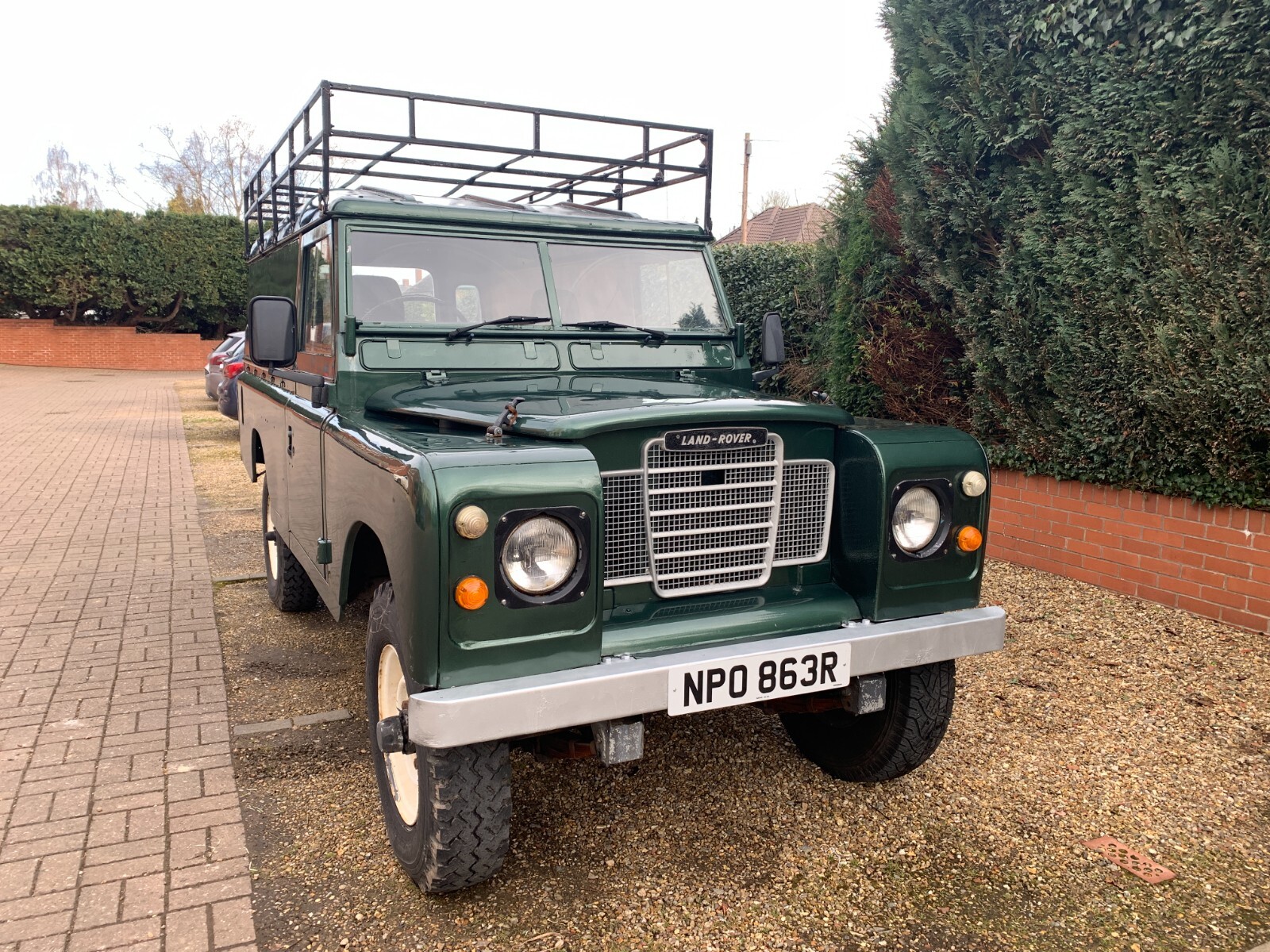 1977 Land Rover Series 3 109″ Hardtop Petrol
Tax and Mot Exempt – Galvanised Chassis
It seems like a great opportunity for anyone who loves classic Land Rovers. This particular Land Rover Series 3 109″ Hard Top has a galvanised chassis, which means it is less susceptible to rust and other forms of corrosion. The odometer shows 98121 miles, and it is MOT and tax exempt. The most recent MOT was carried out on 15th October 2021.
The Land Rover has undergone some recent maintenance work, with the contact set, ignition condenser, and plugs changed on 11th July 2022. A new fuel pump was fitted in September 2022, and the carburettor was stripped and cleaned in October 2022. The Land Rover comes with a spare wheel and is painted in what is believed to be Epsom Green metallic.
The Land Rover has three front seats and two rear benches supplied, but not fitted. The rear has been clad in checker plate and covered in carpet, but this can easily be restored to its original condition. The Land Rover is a reliable and usable vehicle that starts the first time, and if you have any questions, you can call Alex.