1977 MGB GT V8 Rally Car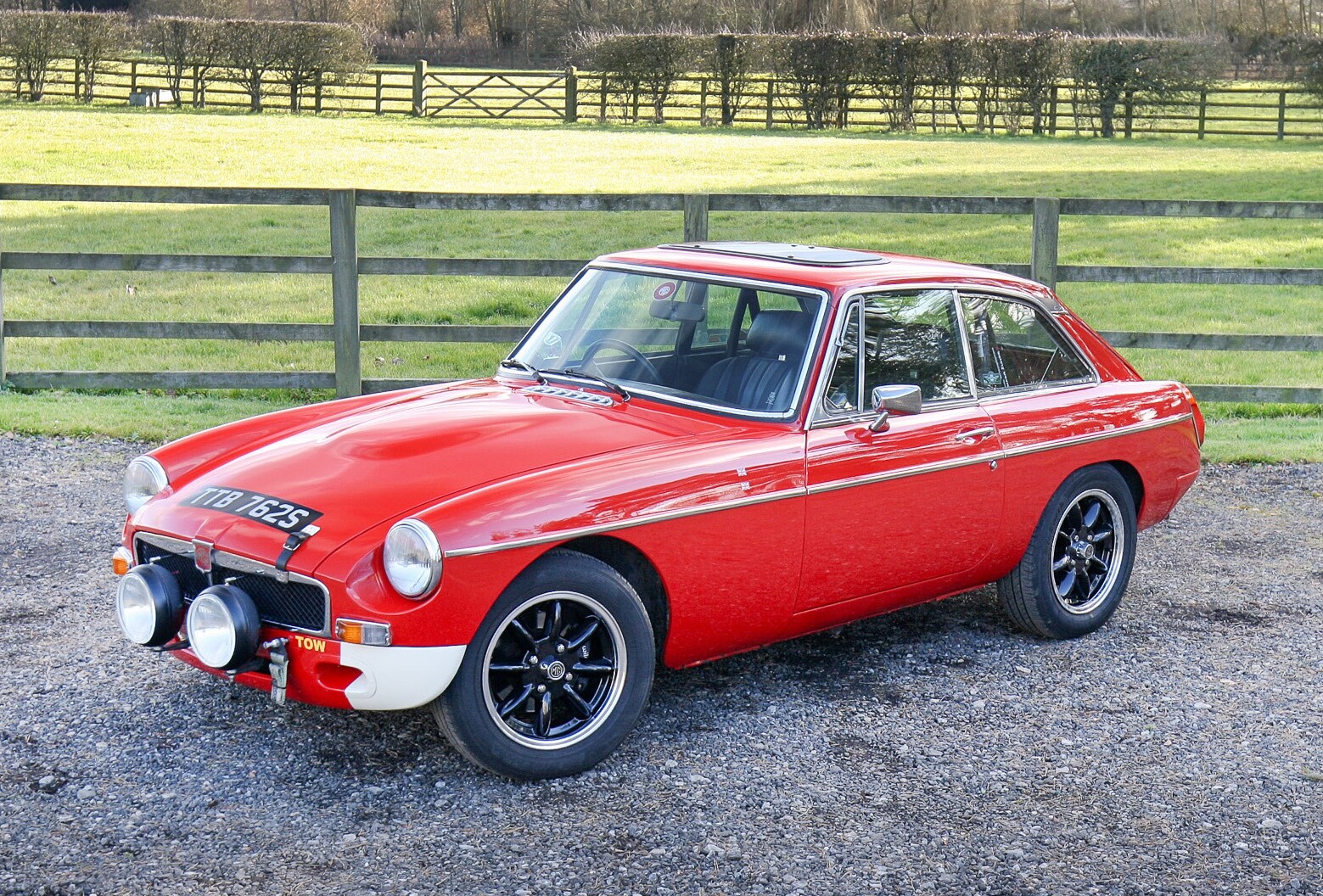 This is a 1977 MGB GT that has been converted to high-standard rally specification by the MG Owners' Club in 2018. It has a number of modifications and upgrades, including a reconditioned original MGB GT V8 engine from Ivor Searle Ltd, MG RV8 manifolds, RV8 bonnet, RV8 rear axle with limited-slip differential, and an LT77 5-speed manual gearbox. Other upgrades include a stainless steel big bore sports exhaust, MGB Evolution front suspension and steering upgrade, Frontline Developments 5-link rear suspension, Wilwood brakes, and Super Oscar driving lights.
The car has a half roll cage and complies with rally regulations with LED replacement bulbs, external bar headlights and spots, and twin Revotec electric fans with manual override. The engine has also been upgraded with a V8 Developments Warrior Head, ported, gas-flowed, new bigger valves and guides, new rocker assemblies, adjustable pushrods, double valve springs, and a V8 Developments fast road cam for low down torque. The car has a Brantz V2 on-board rally computer, intermittent wiper facility, and a USB charge point.
The car comes with a generous history file and has competed in Hero events including the Hero Challenge series and Summer Trial, as well as The London to Lisbon Trial in 2019 and a few Three Castle's Rallies. It won the test-pilot trophy for fastest car in the Hero Novice Trial in June 2022.
Overall, this MGB GT offers an entry into the world of historic motorsport with its rally specification and proven track record in various events.