1978 FORD ESCORT MK2 2 DOOR 1.3 RHD SOUTH AFRICAN IMPORT PROJECT MAINLY COMPLETE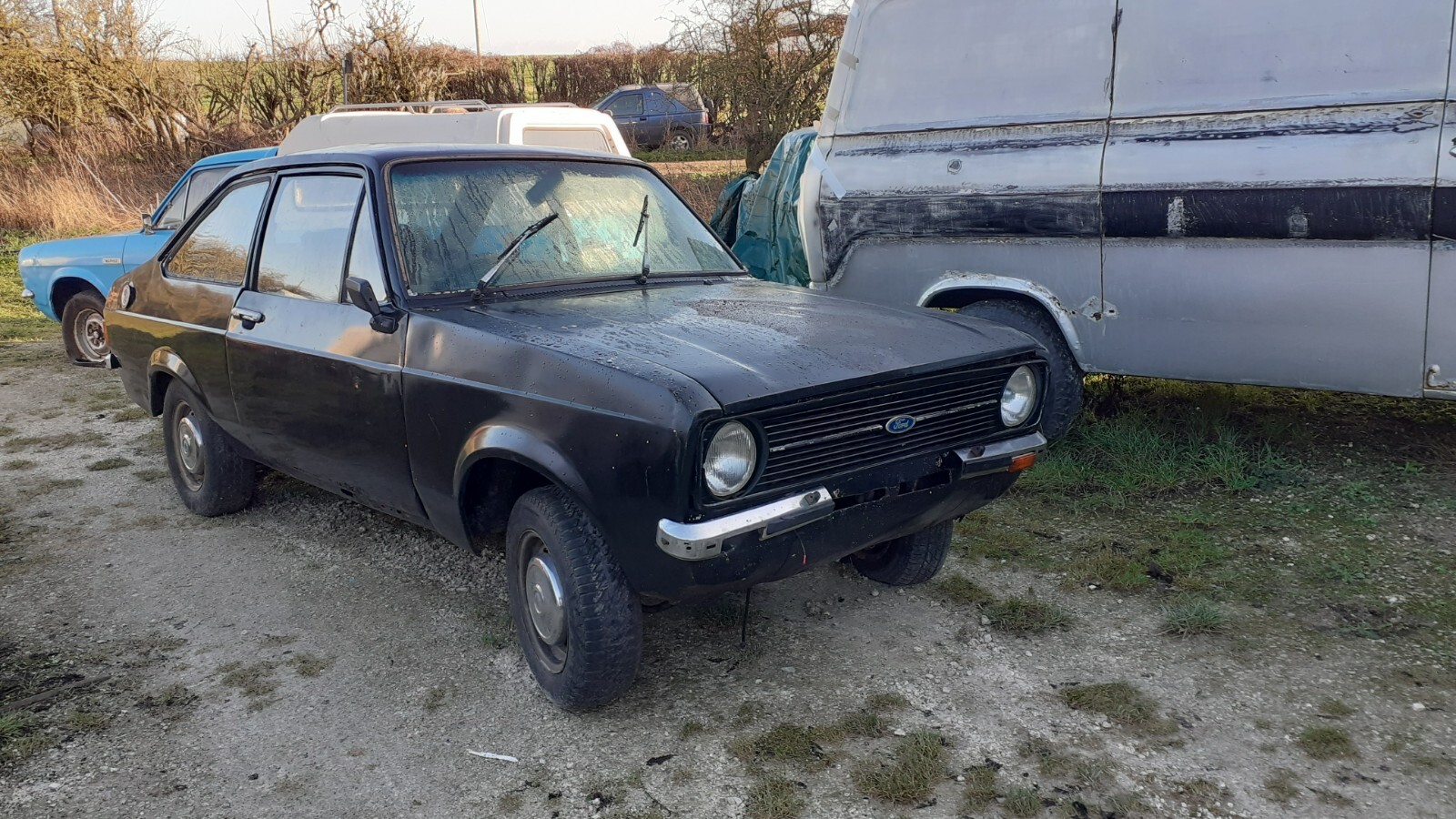 An interesting find, this South African Righthand Drive import. Seems like for many years it has been enthusiastically maintained by it's succession of owners. Obviously after 45 years, even in SA, there comes a time when essential bodywork repairs are needed. That's about where we're at right now and of course over there, the panels are not easily available unlike here. As a result, the car has been subject to bodged repairs in the past. These include the front footwells which, while still generally solid, are clearly not up to a professional repair using the correct panels. Door jambs also appear fairly solid but there is evidence of bodged repairs certainly on the driver's side.
The thing about the car is that it is more or less complete so many items often absent on the import projects are still present. Examples are door handles, inner & outer, window winders, ignition shroud, lock & keys, even the set of original Ford chrome hub caps are there. Back parcel shelf is not too butchered, unlike some ☺
Front grille, headlights, bumpers still present and the whole front end has a good square look with clean front panel. The engine bay is the same with clean inner wings & good sound chassis legs beneath. Bulkhead is generally sound although it has gone a bit at the top around the bubble. Below, tunnel appears largely unmodified.