1978 Triumph Spitfire 1500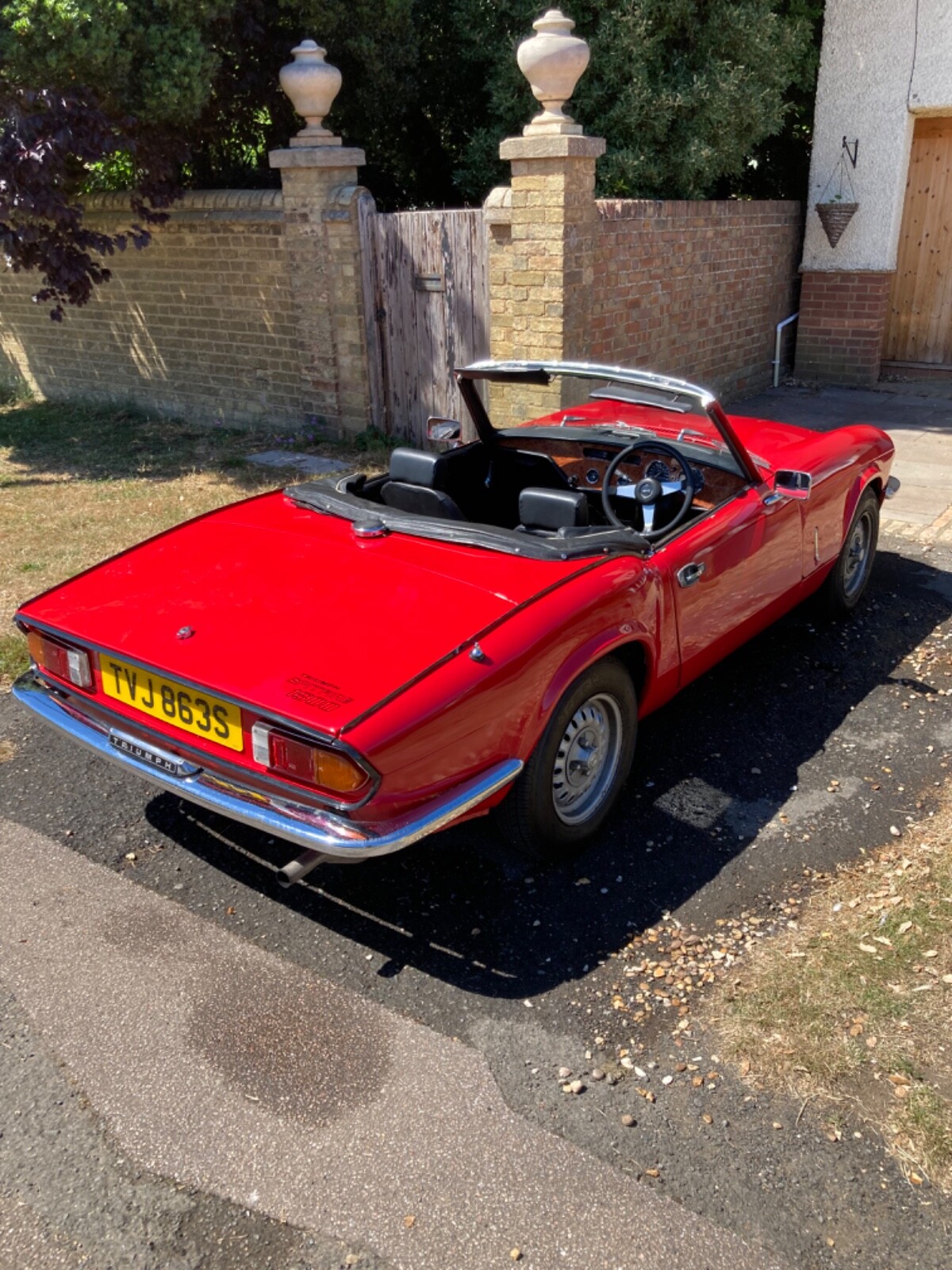 Triumph Spitfire 1500. 1978 ( classic status- no road tax or MOT required)
Body in good condition, ( re spayed three years ago, front chrome bumper has small hole. Engine starts first time after winter ,runs well, with overdrive (works correctly)
Refurbished seats, new floor carpets this year.
New Battery last year as well as new fuel pump, and new clutch slave. All tyres in good condition.
All dials work correctly.
Hard top included although requires fasteners
Engine has a small oil leak as does any triumph.
This car looks great if you want a great looking car for days out straight of the garage.But could be a running project for someone looking to restore to original state.
Car has been garaged for last three years whilst in my owner ship.
Lots of paperwork with car .
Now MOT except, Last MOT expired 1/3/2019(classic status)
No road tax.
Currently cost me £85 to insure for the year.
Selling as used lest than….