1979 Lincoln Continental Mark Iv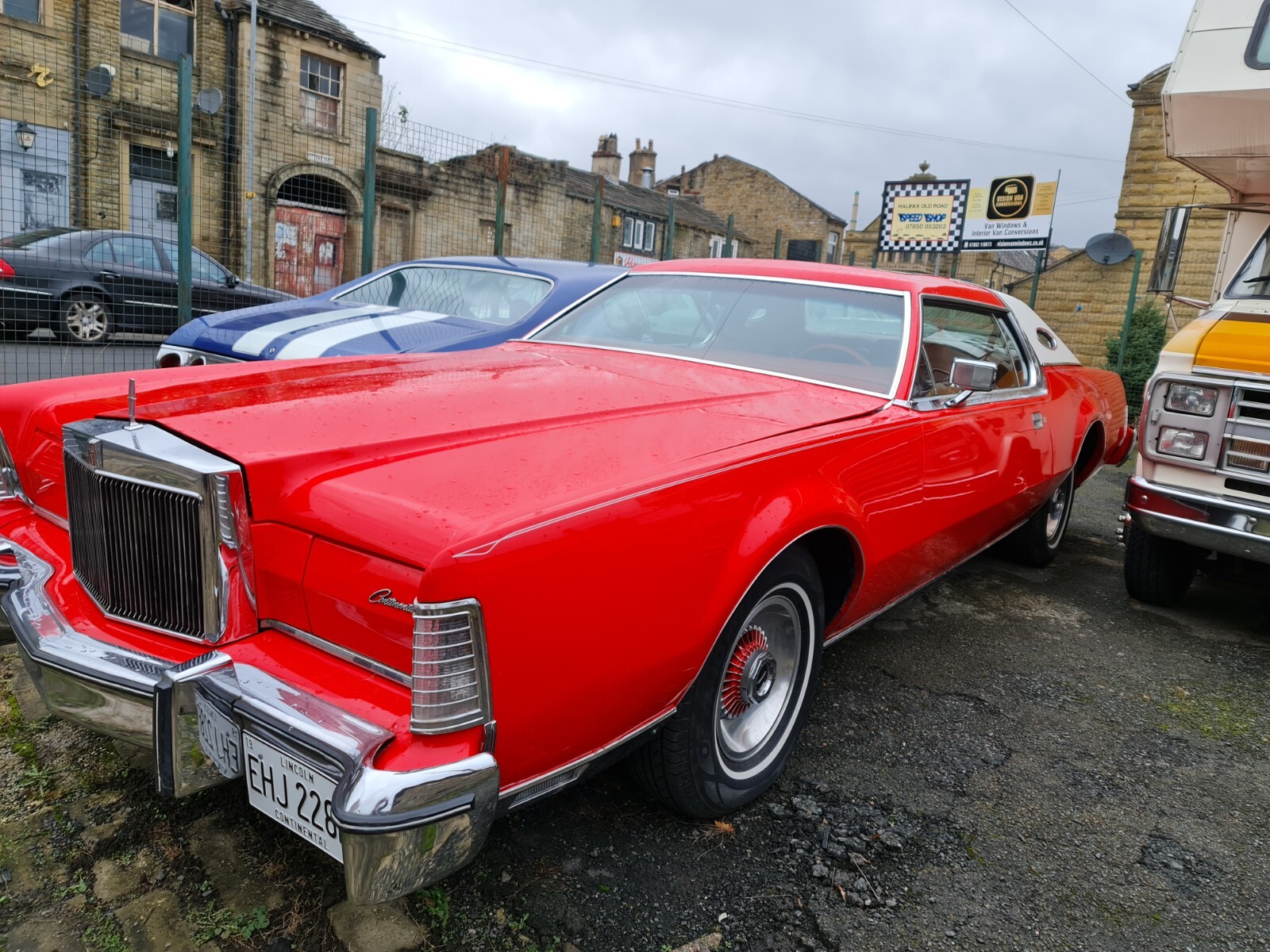 · From my American Car Collection
· Extremely Usable American Classic
· New Power Steering Pump
The Lincoln Continental MkIV is a personal luxury car that was marketed by the Lincoln division of Ford Motor Company from 1972 to 1976. The third generation of the Mark series, the Mark IV grew in size over its Continental Mark III predecessor. As with the previous generation, it saw little direct competition in the American marketplace, competing nearly exclusively against the Cadillac Eldorado.
As with the Mark III, the Lincoln Continental MkIV shared its chassis with the Ford Thunderbird – Ford assembled the MkIV at its Wixom, Michigan Assembly Plant facility alongside the Ford Thunderbird. But it received its own bodywork below the windows. Hidden headlights made their return, along with a radiator-style grille, and a Continental spare tyre bootlid.
For 1976, the Designer Series option package was introduced; in what would become a tradition for the Mark series (and later Lincoln), the option consisted of specially coordinated exterior and interior trims developed between Lincoln and contemporary fashion designers of the time. My MkIV is the Cartier Edition.
This particular model was taken in part exchange to join my American Classic collection. It was first registered in the UK in March 1977. I acquired it about a year ago from its previous owner, and I have only put 30/40 miles on the clock but I have now decided to reduce my collection.
Unfortunately, there is not a great deal of paperwork with the car as the previous owner did not think it was too important to keep it.