1979 R1 Classic Mini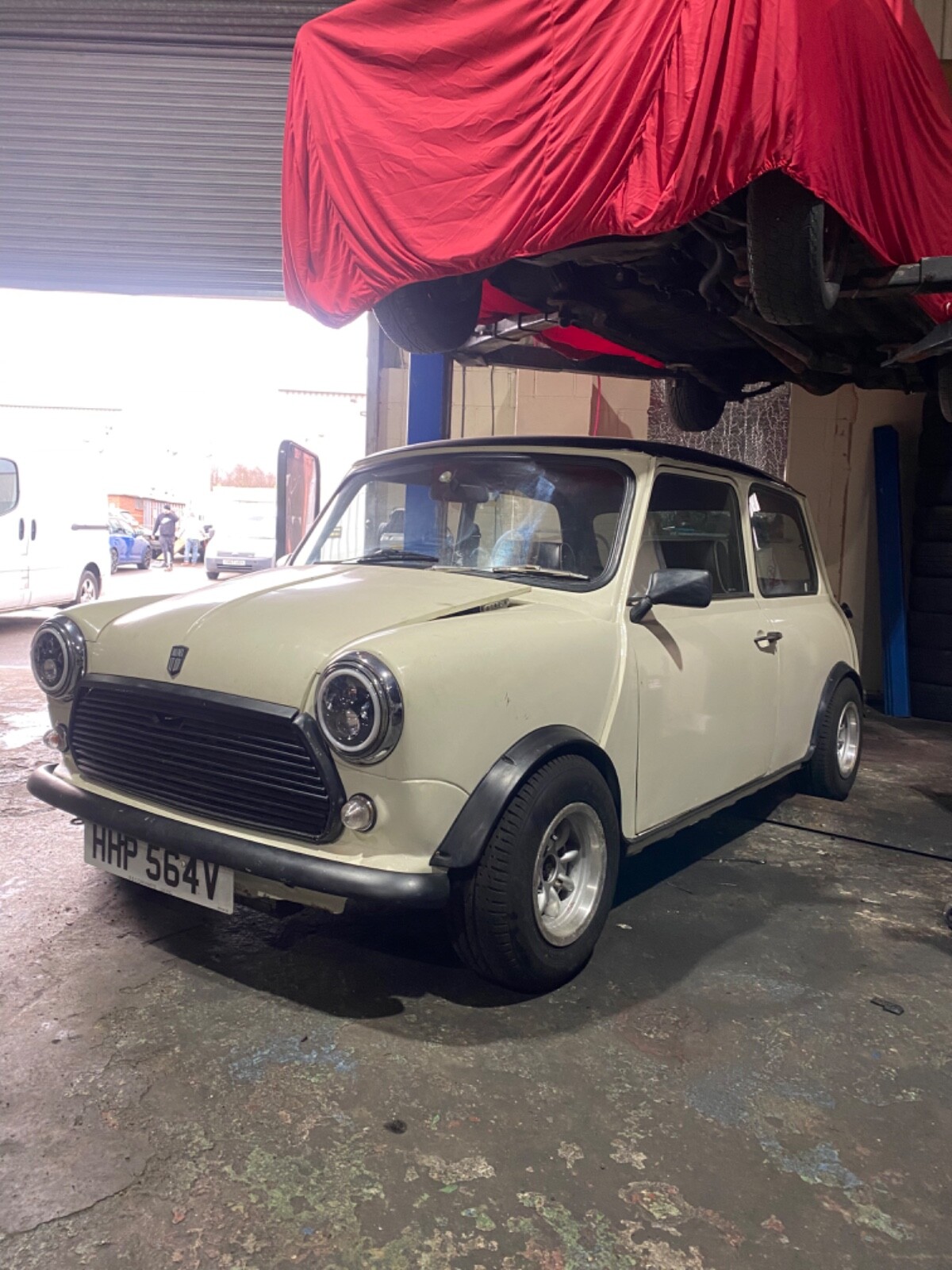 For sale is an R1 Mini with a Pro Motive R1 kit, no reverse gear, and a 1998 4xv engine installed in a 1979 Austin Mini. The car has a solid shell, is tax and MOT exempt, and has mini fins on the rear. It also has braided lines all around, Gaz adjustable shocks all around, Hi-Lo's front and rear, and 10″ wheels with all new tires. The black leather interior has been retrimmed, and the car features a massive brand new K&N air filter, an uprated steering wheel, and camber adjustment on the rear. It also has uprated front headlights, a new 2″ exhaust system, a Promotive kit, a heat-wrapped manifold, fresh oil and filter, new oil in the differential, and a new chain and both sprockets. The car has solid subframe mounts, polybushed front arms, starts and drives, and is a running project. The front brakes have been upgraded, and all wiring is done. The clocks work, and the fan works on the loom, coming on at 90 degrees. The electric windscreen heater has been fitted, and the mini heater matrix has been removed. The car has just had valve clearances and needs a little TLC. The car is a good solid vehicle, but the seller has lost interest.
The seller has the logbook in their name and invites interested parties to message them for more information. However, they ask that buyers refrain from messaging them to ask how much the car costs and instead make them an offer or bid. The seller has also just fitted a new set of group 2 arches, which can be seen in the last picture. Viewing is recommended.