CHEVROLET CORVETTE 1971 330 HORSE LT1 – BODY OFF RESTORED AND 34K FROM NEW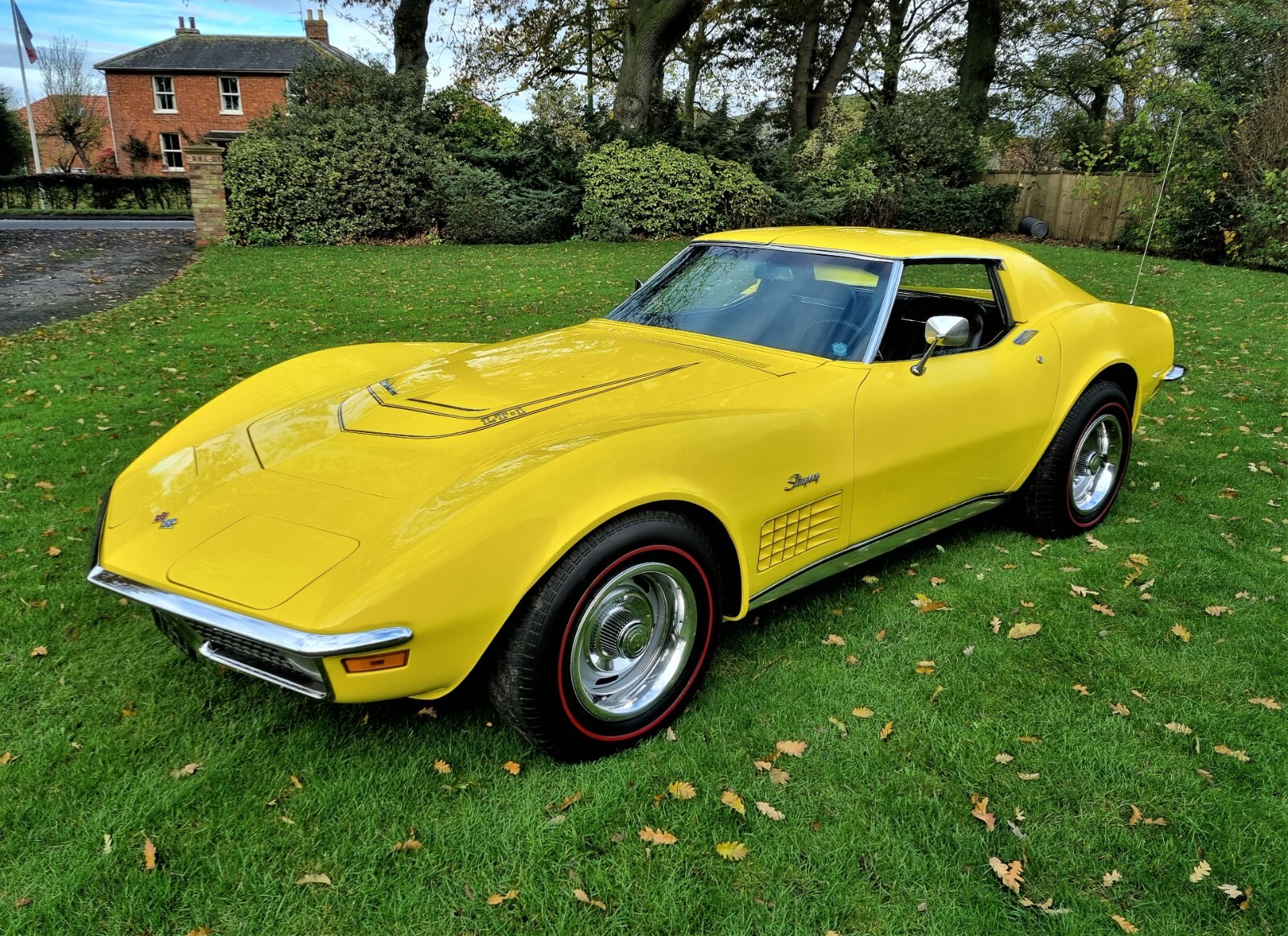 This is a genuine number matching 330 horse 1971 LT1 and has been a UK car virtually from new. The total mileage on this super rare C3 is 34,900 with the most colossal history folder you've ever seen.
DOCUMENTATION. The tank sticker.
Original 1971 Bill of Sale.
Original 1971 US Title Deed.
Original owner's handbook.
Original GM Window Sticker.
Every invoice ever spent on the car.
Every MOT from new.
HISTORY. The car was purchased from Harry Mann Chevrolet, 5735 Crenshaw Boulevard, Los Angeles on May 7th 1971 by a Mr Vincent Capaldi. Their original Bill of Sale is in the folder. The car was shipped to Scotland soon after purchase, that being Mr Capaldi's birth place. The car then went in to storage before being registered here in 1976. There are a great many letters in the folder from the few owners it has had throughout the years, mileage declarations etc – all matching exactly with the mot history which is all present & correct. Between 1997 & 2001 the car underwent a comprehensive body-off restoration and those invoices totalled approx £21,000 which equates to about £43,000 in today's money. All those invoices plus every other known invoice to do with the car are also in the folder. The car was featured in Classic & Sportscar in 1986 and that article is with the car plus there's also a Bob Dylan connection which I'll pass on to the lucky buyer.