Classic Ford Capri 1.6 GL 1979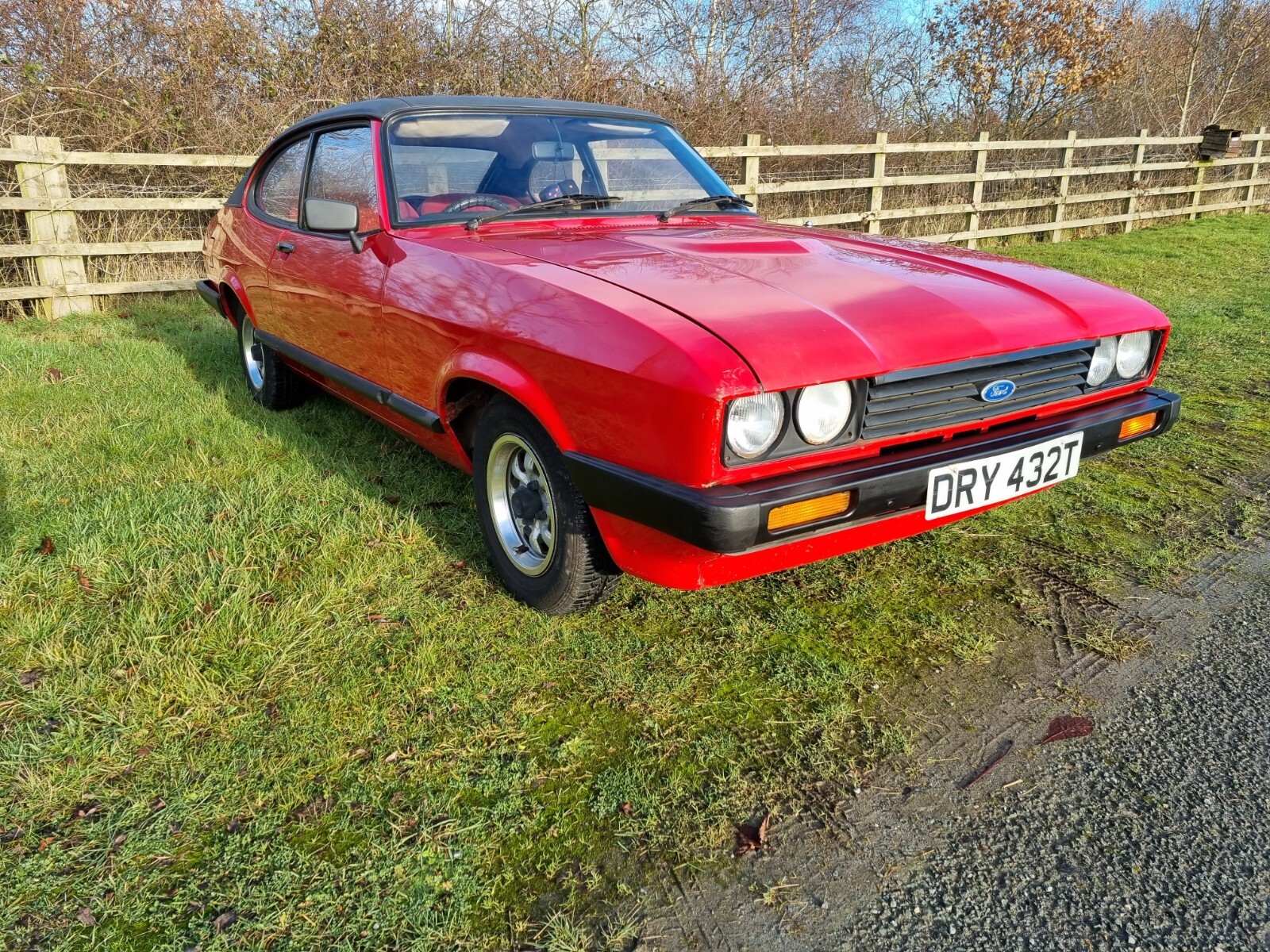 Classic Ford Capri 1.6 GL 1979
Tax and MOT exempt.
Runs excellent. engine runs very well and is clean running.
gearbox and clutch all very good.
mechanically everything works as it should.
Interior is all orginal and in very good order.
Wheels and tyres are all good.
Good solid car. Has been dry stored. Paint work is good but obviously its an old car so isn't perfect.
Lots of history and paperwork to go with the car.