Exceptional 1977 MGB Roadster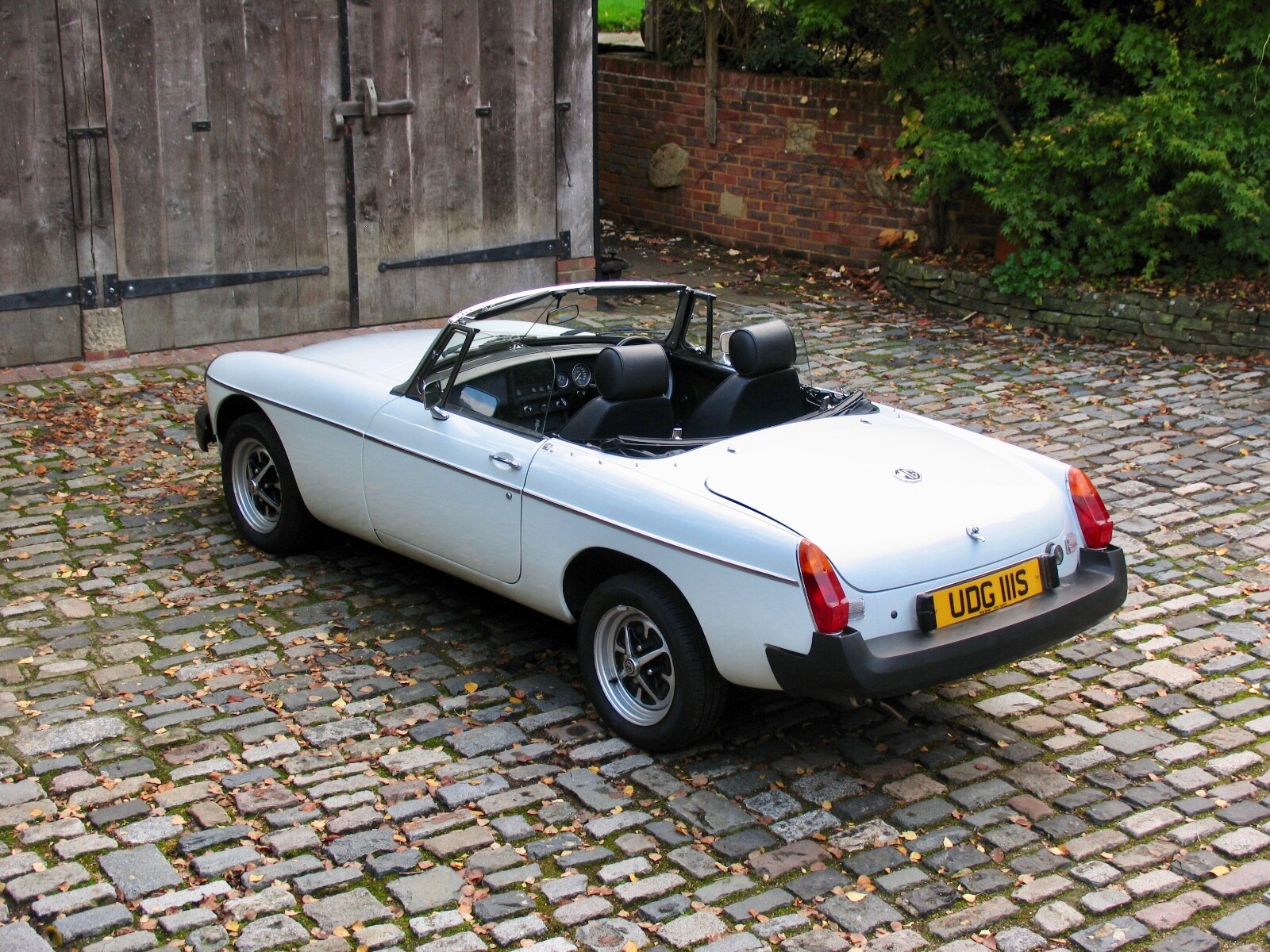 1077 MGB Roadster. Glazier White. Immaculate condition – body and mechanics.
Restored by previous owner to a very high standard. 33000 miles. Serviced regularly. Long history file.
Electronic ignition. MOT to11 November 2023 no advisories. Exceptional paintwork and shutlines. No rust, scratches or dents.
Perfect interior with no blemishes anywhere. Leather seats and steering wheel.
Excellent newly fitted vinyl hood on rust free frame.
Stainless steel exhaust and wing mirrors.
Underside was chipguarded from new and has never been welded and looks like new.
Perfect mechanics – engine runs perfectly. Starts first time with electronic ignition and drives faultlessly with lots of power and 55-60 lbs. in. oil pressure.
Perfect gearbox, overdrive in 3rd/4th gears and rear axle.
All suspension is in great order with new bushes to front suspension.
Very clean engine bay with no oil leaks,
Beautiful dashboard with all switches and dials in perfect order. Hot heater with new heater valve and hoses.
New carpets.
New strong battery.
Rostyle wheels are in excellent condition with newish well balanced tyres.
Original MGB handbook and workshop manual.
Wheelbrace and jack.