Fiat 127 1970's Project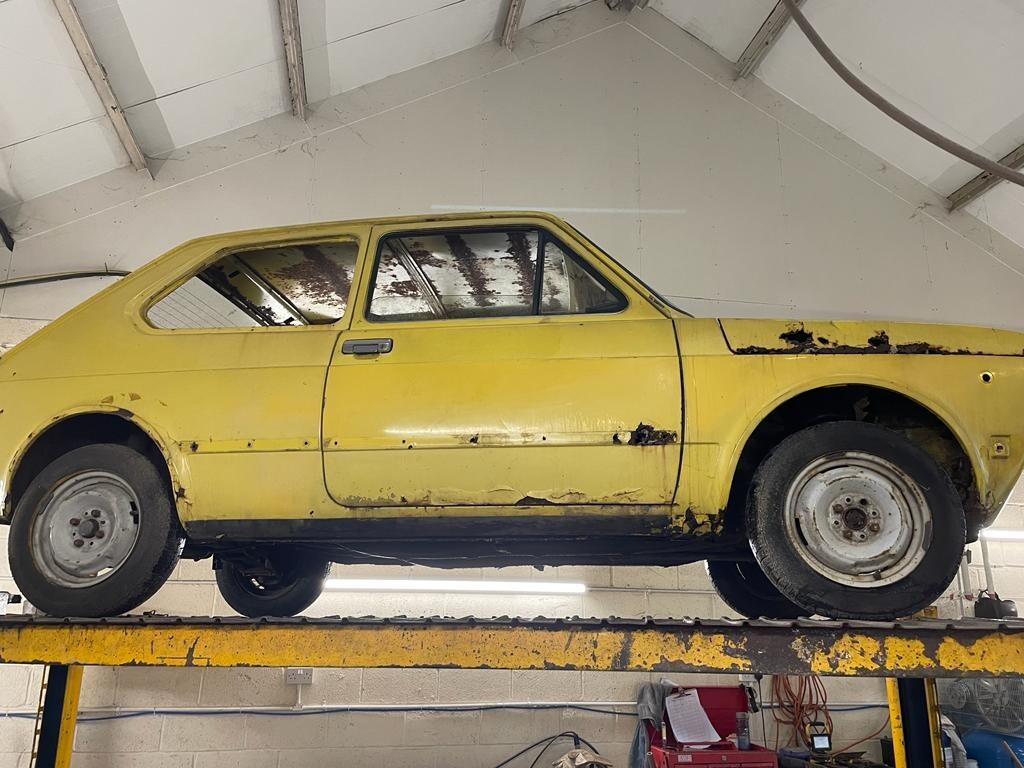 Fiat 127 1970's
Yellow 3 door hatchback
903cc
Most parts appear to be there to complete.
NoV5c.
O/S inner wing holed.
Welding to underside in a few small areas, nothing major.
Rust around body.
Plenty of spares stacked in the car-probably doubles.
We took in P/X and prefer to restore Morris Minors
Straight forward restoration.
I can put the winning bidder in touch with a Fiat spares supplier in this country.
Happy bidding.
Historical vehicle – 40 plus years old
So, Exempt from:
London/City congestion and U-Lez charges
Road Tax exempt = No cost
MOT exempt, saving MOT cost
Heritage insurance – Can be as little as £80 per year – please make your own enquiries.
Put in some fuel and enjoy the drive.
You also own an appreciating asset, better than money in the bank.
Makes for an extremely economical vehicle to run.
Ideal business advertising tool and useable vehicle.