Fully Restored Classic 1971 Fiat 500 with Refurbished Abarth Engine LHD £0,000's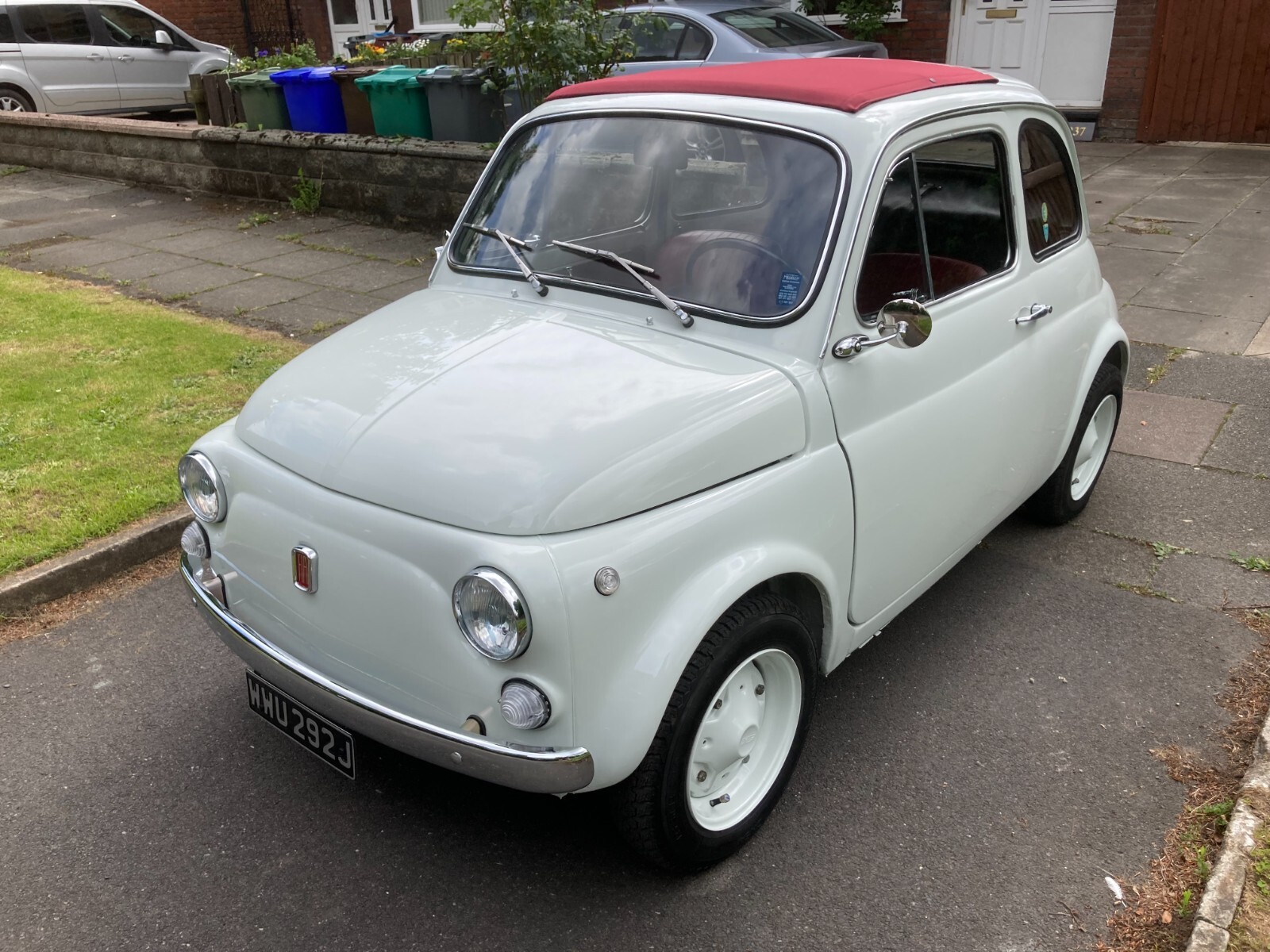 Rare comprehensively, sympathetically and beautifully restored left hand drive 1971 Classic Fiat 500L with rebuilt & upgraded Abarth engine
I bought the car from a lady in North London who didn't have the time to get it up to standard and she had imported it from Italy the year before. It was structurally sound and ran well but needed some love to bring it up to modern standards. All the work has been completed (with extensive picture file available to help record the extent of the work) by a Classic Fiat 500 specialist who has restored many of these which can be seen in the exceptionally high quality attention to detail and workmanship – It has been beautifully done and as many of the original parts as possible remain in place and has completed just 50 miles since all the work was done in early 2022.
No expense has been spared with pages and pages of new parts being fitted during the 5 month long restoration process with the following areas having been addressed. It is now fully complete and ready to be enjoyed for another 50+ years.
Body
There was some corrosion in the usual areas (though thankfully the front and rear bulkheads were still in great shape) so all new panels were fitted including;
• New floors
• New front wings
• New bonnet, boot and front panel
• New inner and outer sills
• New front and rear crossmembers
• New inner and outer wheel arch panels
Once these areas were fully addressed the car was epoxy coated then….