Land Rover Series 2A 109 Petrol 1970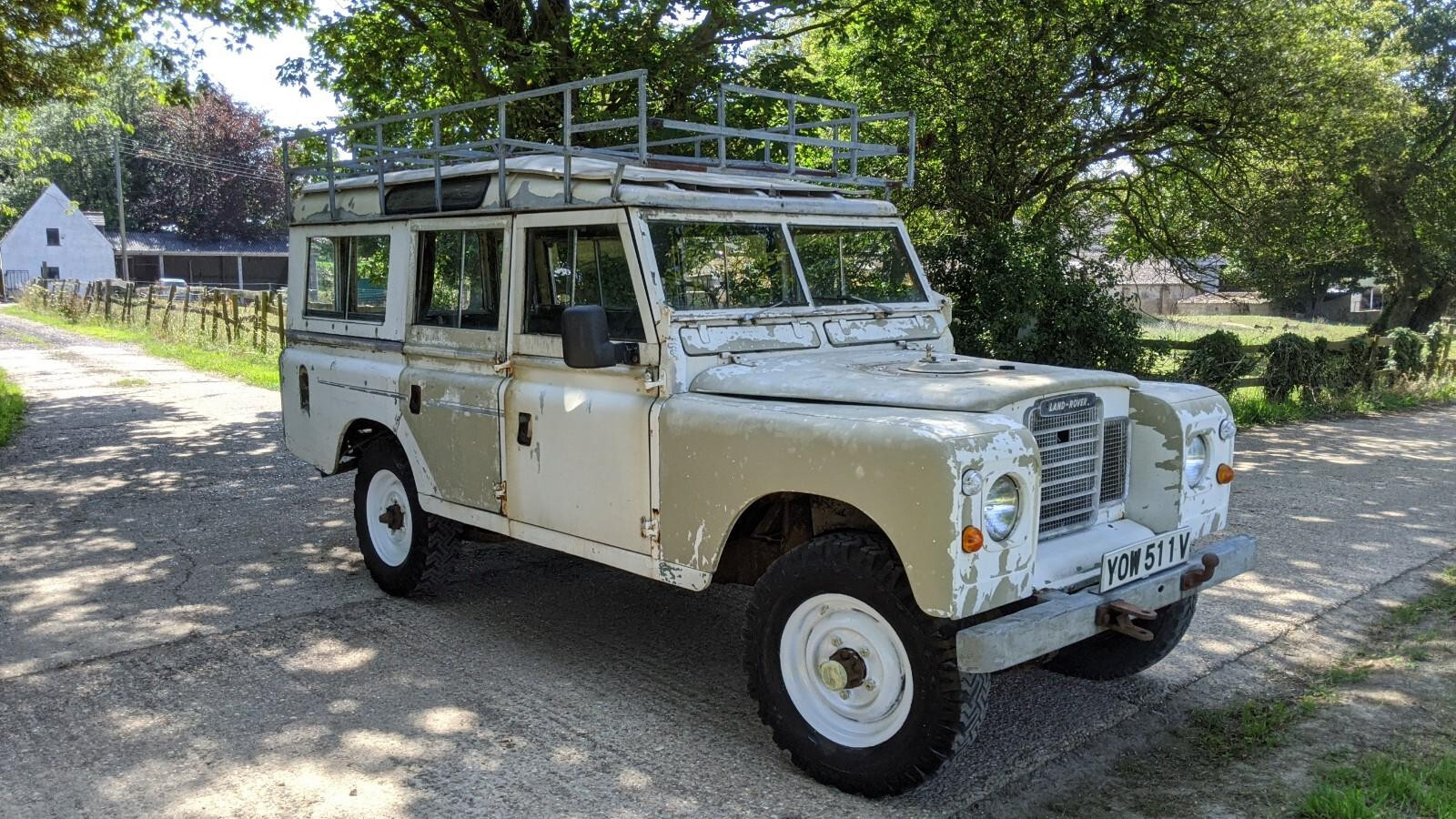 Land Rover Series 2a 109″. 1970. Rare Safari station wagon in very original condition. #170
Great patina that you may wish to keep as it is. Either way, this is a great restoration project.
Original petrol engine with replacement carburettor.
Equipped for long-distance travel for up to 12 people, this Landrover was imported from Africa, in the late 1970's.
Whilst this Land Rover needs mechanical attention, we have had it running after a bit of work from a local land rover specialist. Fitted with the 2.25 petrol engine and registered as historic vehicle, it is eligible to enter the ULEZ zones for "free". It is also exempt from tax or MOT. With a bit of TLC and restored either slightly or to a high standard, these Land Rovers are ever increasing in value, making them great investments as well as giving hours of pleasure to anyone who drives them!
Although it does run, mechanically this vehicle really will need restoring. The chassis is in pretty good condition, albeit some attention needed to the doors. Otherwise, cleaning it up whilst retaining its patina would be the way to go. The internal could be taken back to original with some work or again, keep it looking "loved" and maybe re-upholster the seats.
Any inspection welcome.
Genuine and correctly registered 12 seater.