VW Beetle 1974 – With Sunroof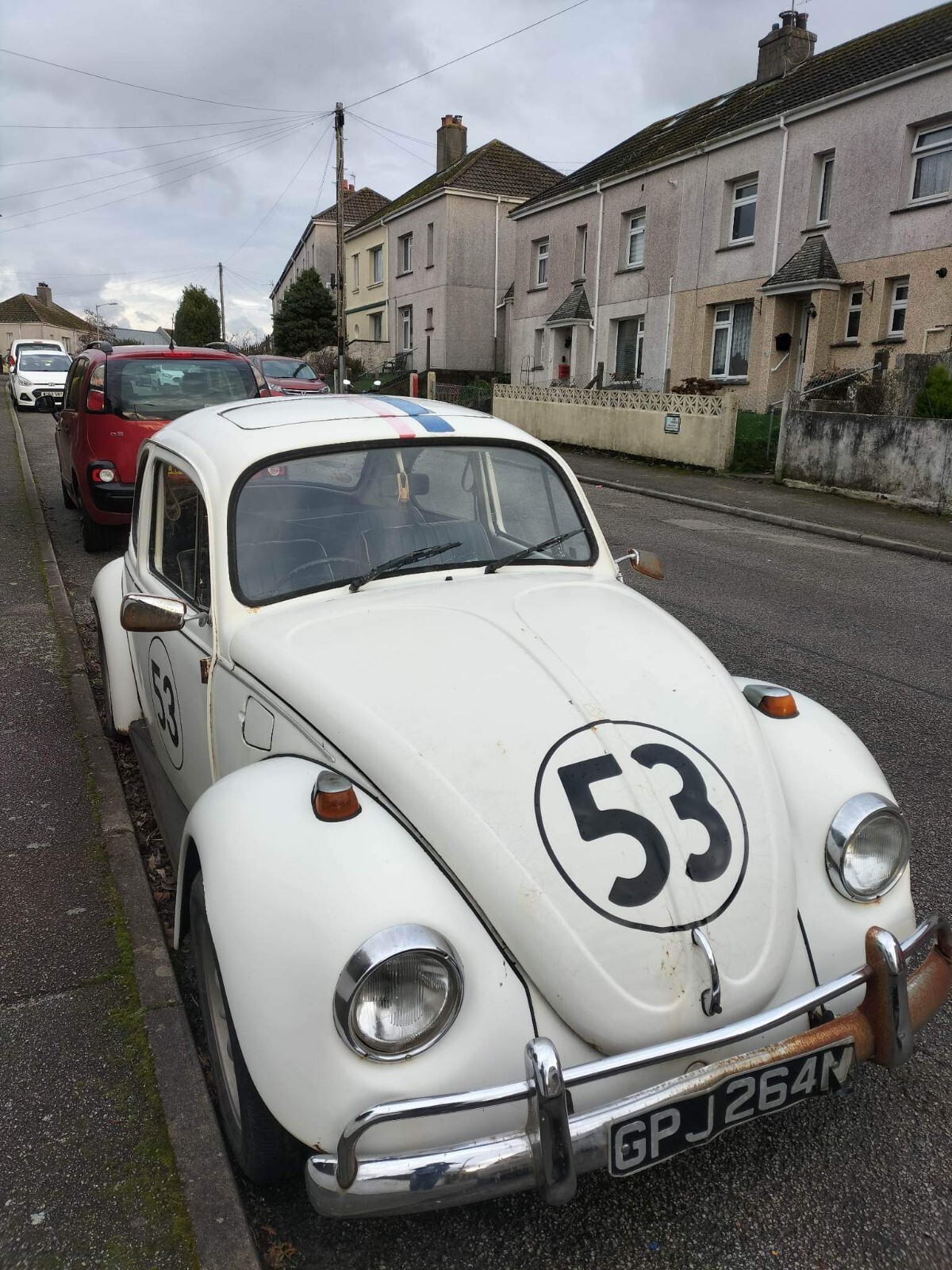 1974 VW Beetle Herbie design with factory fitted sunroof.
Selling due to not having the time or resources it deserves to really bring it back to life.
Would need welding in places and rust sorting out, engine could do with tuning so would require a tow initially…. but happily drove it for 7 years up to February this year.
This is not a pick up & drive sale…. It will need TLC and towing.
Electrics are ok but needs looking at in places.
Sunroof did work, but now doesn't so someone with knowledge of cabling would be ideal.
Service history available !
Blue faux leather interior – in pretty good condition as seen from photos.